A tasty food for an outlook but filled with nutrients – the traditional Dal Bafla. It is the classic Rajasthani member of the Rajasthani thali or the cuisine. The origin of dal bafla was from the heart of our country, Madhya Pradesh. It is also known as bafla baati in MP. The dal bafla is more familiar to the those residing in North India. It is common as well as most loved dish in Rajasthan as the cooking style there is very unique and basic of ingredients which were easily available and could last for several days.

The bafla is made by using wheat flour or plain flour which is made traditionally using the clay or the baking oven. But now people make use of pan or the microwave. It is then topped with the amazing dal which is very famous in Rajasthan and a generous amount of desi ghee is poured on the dal bafla which not only enhances the flavour and aroma of the dish but also makes it a perfect nutrition diet. And now let's get started with the preparation of Dal bafla!

Ingredients
Coarse wheat flour – 750 gms (375 gm of roti atta + 375 gms rava)
Desi ghee – ½ cup + 200 gms
Salt – 1 tsp
Baking powder – 1 tsp
Water
Directions
Mix coarse atta, salt, baking powder and ½ cup desi ghee evenly.
Add butter milk and some water if necessary and make a dough.
Make some balls of the dough in medium sizes.
Flatten the top and the bottom surface.
Boil water in a vessel and put the dough balls into it.
Let the balls boil for about 10 minutes or until they start flowing in the water.
Turn the balls without breaking them.
Once they start floating in the water, remove the balls from the water and transfer them on a plate for about 5 minutes so that the water flows out.
To bake the bafla in oven

Preheat the oven to 175°C/ 350.
Bake the baflas for about 25-30 mins or until they top turn lightly golden in color.
Use a kitchen towel and press hot a little with your palm.
Soak the cracked bafla in desi ghee for a few seconds and take them off on an absorbent paper

To fry bafla on a pan

Add 1 cup salt to a pan and place a stand on it. Then arrange a plate and cover it.
Let it preheat for about 10 minutes on a high flame.
Brush the plate with desi ghee.
Then arrange the boiled bafla on the plate and cover it with a lid.
Let the bafla bake on a medium-low flame for about 10 mins.
Flip the bafla and bake them again for 7-8 mins.
Press the hot bafla slightly and see to that you do not break them.
Soak the cracked bafla in desi ghee for a few seconds and transfer them on a absorbent paper.
Finally add some desi ghee on the bafla with dal and some wedges of lemon.
Tips to follow
Adding desi ghee to the bafla is very important as it may turn hard if you do not use ghee.
The longer the bafla is dipped in desi ghee, the better the flavour and taste of bafla.
Even while frying the bafla on tawa using desi ghee, see to that it gets fried well.
Rajasthani dal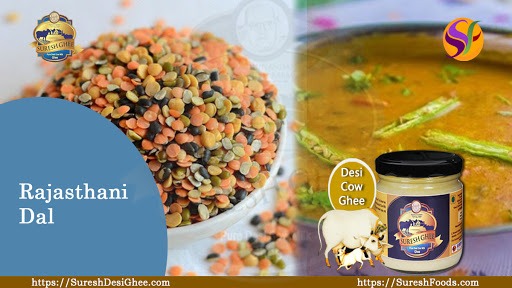 Ingredients
Chana dal – ¼ cup
Toor dal – ¼ cup
Urad dal – ¼ cup
Moong dal – ¼ cup
Masoor dal – ¼ cup
Water
Salt
Turmeric powder – ½ tsp
Desi ghee – 1 tbsp
Cumin seeds- ½ tsp
Mustard seeds – ½ tsp
Chilli powder – 1 tsp
Hing – a pinch
Ginger – ½ tsp
Garlic – ½ tsp
Green chilli – as per taste
Onion – 1
Coriander leaves
Directions
Half cook chana dal and toor dal in a pressure cooker with 4 cups of water.
After two whistles, add the other three dals to the same pressure cooker. And cook them until you get 3 more whistles.
After the pressure is gone, open the cooker and add salt, turmeric powder and hing to it.
Then pour a glass of water and let it boil.
Keep stirring the dal so that it does stick to the bottom of the pan until it boils.
Take a frying pan and heat ghee in it.
Put cumin seeds, mustard seeds and let them crackle.
Then add ginger, garlic and chillies to it.
Once they are fried well, add chopped onions to it. Fry the onions until it turns to golden yellow in colour.
Add red chilli powder and stir it once.
Then pour the tadka immediately to the boiling dal.
Give a good mix and turn off the gas.
Add some finely chopped coriander leaves to garnish the dal.
Your Rajasthani style dal is ready to be served with the nutritious bafla.
Dal – Perfect comfort food
Dal is a perfect comfort food to the body as it also provides health benefits to the individual. All the ingredients added to the dal also promote good health and ample of nutrition to the body. Food is one such agent that helps in maintaining a good health and positive mood. It is essential to have all the nutritions in a balanced manner so that it helps for the proper functioning of the body. Thus, dal tadka is a perfect combination of taste and health. If you are stuck on beliefs like consuming such comfort foods are too high in calories or any such reasons, then break them. Consumption of essential calories are a must to the body. But just remember that you should not cross the calorie limits.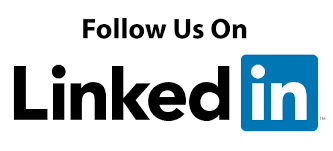 Why use desi ghee?
Our ancestors prefered having these bafla during the winters as it is filled with essential fats and nutrients essential during the cold climate. It is believed that having desi ghee keeps your mind positive and healthy. Besides the believes it is also proved in many studies regarding the desi cow ghee that, it has high smoke point which makes it an essential cooking oil. It also eases digestion due to the presence of butyric acid. Desi cow ghee also has soluble amino acids and Vitamins like Vitamin A, D, E, K. It also keeps warm from inside especially during the winters. Though desi ghee has many health benefits, consume ghee in a moderate amount without increasing your calories limit to a higher extent. And when you follow this tip regularly in your diet, you will surely relish its benefits for a longer period of time.
Try out this mouth watering dish at home and do tell us about your experience. We would love to hear from you! It won't take much of your time and you can enjoy the tasty dal bafla instead of the usual foods that get cooked at home.