Ghee nutrition facts make it not only delicious but overall healthy. Let's understand the varied benefits of grass-fed cow ghee along with its uses for skin and hair and unveil a store where you can purchase organic dairy products online.
Ghee is the most trending and antiallergic dairy food that our elders and mothers suggest to us not only for cooking but for various other beauty factors. We have grown up eating grass-fed cow ghee in different forms and even used it for our skin, hair, and health.
Using desi ghee for hair problems or conditioning may seem like an odd thing to some folk because it is essentially clarified butter. It is prepared by simmering butterfat until most of the moisture is taken out and the milk solids divide from the butterfat.
After the milk solids are strained out, that left is pure ghee. Desi ghee is a liquid that when warmed converts into semi-hard or like a thick paste at room temperature. It is generally preferred in India for cooking. However, it is becoming trending widely in the United States as an alternative over butter or cooking fat.

Read More : Terminal Wellness Benefits: Desi Cow Ghee Is About Life
Ghee is one of the rich forms of fat that you can nourish your body with. This tasty food element has been part of our lives, culture, food, and memories for a long-lasting time. Did you know that desi cow ghee goes beyond the culinary world and the uses of ghee extend to your skin and hair too? Read on to get to know what desi ghee can do for your skin and hair:
Ways to Use Desi Ghee on Your Skin
How you use ghee to maintain your health and beauty is endless! To get you started, here are ten of the different ways we use ghee.
#1 Moisturizes your face
Desi cow ghee is the perfect moisturizer for the face.
Ghee can be used for the face as well as can be used over the skin and is very much useful for the total well-being of the body as well as it penetrates deep into the skin and its fat provides a protective layer that may overcome dry skin.
It also helps against dehydration of the skin and also helps from the hot, cold, or windy climatic changes which in turn affects the skin's health.
How To Use:
Take a portion with equal parts of organic ghee and water and rub your face with it in a circular motion.
Let it dry for 15 minutes and then rinse it off with cold water to get soft and smooth moisturized skin.
#2 Hydrates dry skin
The fatty acids in desi cow ghee encourage deep hydration and stimulate even the driest of skin to make it soft and supple.
How to Use:
Warm-up half a cup of grass-fed cow ghee and massage it to the whole body for 3-5 minutes before your bath. It is an antidote for dry winters.
#3 Brightens skin
Consuming desi cow ghee is healthwise good, yes. But it also brightens your skin.
How to Use:
Take raw milk and besan (gram flour), also add an equal amount of ghee, mix it properly, and apply a mask of it on the face.
Apply the paste evenly to your face and rinse out after 15-20 minutes for skin that results brightened and feels gorgeous.
#4 Effective for anti-aging
Another benefit of organic desi cow ghee for the skin is that it assists defy time. Apply it into your skin daily and combat aging by many years.
You may also have pure desi ghee in your balanced diet on a daily basis or spread it over your regular chapati, and just add a spoonful of ghee to your regular rice and dal or any food item to not just make food tasty rather make it healthy diet for you.
You may even have a spoon of ghee on a daily basis to promote anti-ageing in yourself. So by consuming sufficient ghee you can get rid of early wrinkles and always look young and energetic.
Take a drop of ghee when massaged onto dry, chapped lips will lock it as moisture. Keep it overnight and in the morning you feel soft, get supple-worthy lips.
#6 Lightens dark lips
If your lips experience a pigmentation, just massage your pout with desi cow ghee and within a few days, you will see your pretty pink lips again.
#7 Brightens your eyes
To get rid of dull, tired eyes just put a little organic cow ghee under your eyes daily and get bright, fresh, and stress-free eyes on regular practice.
Pure ghee also assists to get rid of dark circles. Spread it on your upper eyelids and around your eyes to avoid dark circles and brighten your eyes.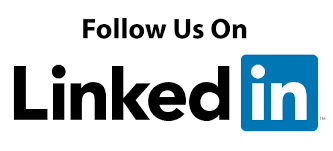 Read more : When and how to give ghee to your baby, infant, and its health benefits?
It is quite a common issue in mostly all girls or women who are fed up with split ends. Do you really want to get rid of all this same problem? Then just apply ghee to the ends of your locks.
Then wash your hair after half an hour or one hour depending on your time availability, with any shampoo that you use on a regular basis. By doing this regularly you will get rid of split ends for a longer period of time.
Desi cow ghee to your hair care solutions for shiny, soft, and thick long hairs due to its nourishing characteristics. Desi ghee (clarified butter) has been suggested as an effective remedy by Ayurveda for centuries.
It is an organic hair-care therapy. Real Desi Ghee is kind of a natural conditioner for hair problems. Cow ghee for hair owes its crucial fatty acid content and massage with it can promote blood circulation. Shiro Abhyanga is one of the Ayurvedic medicational procedures using cow ghee for head massage.
#8 Fights split ends
Massage grass-fed cow ghee to avoid dry and coarse hair and to take care of split ends.
How to Use:
Take a half-cup of pure desi ghee, warm it up and massage it to the roots of your hair.
Rinse out with a mild shampoo, you will get good results on split hairs.
#9 Good conditioner for hair
You can use organic ghee as a conditioner for hair, and treat dry and frizzy hair into soft, shiny, and manageable tresses.
Mix the same portion of desi cow ghee with olive oil and start applying deeply into your hair for 15-20 minutes.
Wash it off with a good mild shampoo.
#10 Stimulates hair growth
People have been recommending desi cow ghee for good hair growth, and you can get the same advantage too.
Just massage your scalp with warm desi ghee infused with the same proportion of coconut oil.
The blend moisturizes your scalp and promotes hair growth.
Conclusion:
Just focus on that desi cow ghee made by the traditional method that acts as a hair oil and natural beauty enhancer. Desi cow ghee can be followed in various ways to reap its benefits for both hair and skin.
Head massage with grass-fed ghee is one of the ancient methods and the most natural home remedies for hair regrowth. Pure desi ghee avoids frizziness and promotes shiny hair. It is a good source of antioxidants so desi cow ghee acts as a deep moisturizing remedy for skin health.
Here we have discussed, how to utilize desi ghee to improve your health and beauty? Let us try this natural remedy without any adverse effects from today. Order your all in one beauty solution online at our store: www.SureshFoods.com