Tulsi is known as "the golden remedy of Ayurveda" for its immense health benefits. Its origin is India and is highly available in the parts of south-east Asia. Tulsi is considered to be a holy plant that includes both medicinal and spiritual properties.
In Ayurveda, it is known by various names like "Mother Medicine of Nature" and "The Queen of Herbs". Tulsi is popular for its highly impactive properties against versatile diseases and inflammation. It is infused with anti-bacterial, anti-viral characteristics, and works as a natural antiseptic.
Tulsi is essential for relieving cough and cold issues due to its antimicrobial, antitussive (cough-relieving), and anti-allergic qualities. According to Ayurveda, Tulsi is useful to reduce asthmatic causes due to its Kapha-balancing quality. Tulsi is also beneficial in controlling ringworm infection.
This holy basil has a supreme place in Ayurveda as the Tulsi leaf is a good source of vitamin A, C, and K. It also includes iron, magnesium, potassium, calcium, and phosphorus.
There are five types of Tulsi present:
Rama Tulsi
Krishna Tulsi
Shama Tulsi
Shwet Tulsi
Nimbu Tulsi

Read More : Desi Ghee for Sinus Problem| Ayurvedic Remedy |Benefits of Desi Ghee
Benefits of Tulsi Ark
1. Immunity booster
The existence of vitamin C and zinc in Tulsi allows acting as a natural immunity booster. The anti-fungal, anti-bacterial, and anti-viral properties help to manage the infections. Chewing the fresh leaves of tulsi is an efficient way to build your immunity.
In India, a common routine is to chew 3-4 leaves first thing in the morning on an empty stomach to help boost the immune system. While you can simply put the leaves whole in big gulping water, chewing is suggested to manage the release of phytonutrients.
2. Minimizes cough, cold, and other respiratory problems
Tulsi is highly beneficial for infections due to climatic changes like cough and cold. It also helps to decrease congestion in the chest. The tulsi ark can be infused with the concoction prepared from honey and ginger to cure many respiratory diseases like bronchitis, asthma, or influenza.
Tulsi plant is famous to have many medicinal qualities. One of which involves stimulating your respiratory system to relax, from the common cold to complex conditions like bronchitis and asthma, tulsi ark drops can assist a great deal.
Not only does it help to boost immunity, help in coughing but also it helps in boosting immunity. Some of the oils in the Tulsi extracts drop to get relief from congestion too. When infused with honey and ginger, it is also effective against influenza.
Tulsi co-relates Kapha and Vata managing properties which help to remove the obstacles and get relief in asthma.
Tips:
Extract the juice of Tulsi leaves and mix in 1 teaspoon honey.
Eat 3-4 times daily.
3. Analgesic and antipyretic
Tulsi is also eminent for its antipyretic and analgesic characteristics which it uses to decrease fever. Fever during cough and cold can be lowered if you can consume a few droplets of a tulsi extract with tea or water.
4. Helps in stress and blood pressure reduction
Tulsi also offers relaxation from stress and anxiety due to components like Ocimum Sides A and B. The capacity to maintain neurotransmitters in the brain like serotonin and dopamine is used in diminishing your stress levels.
The anti-inflammatory qualities of tulsi can control your blood pressure level normally. Stress can usually be accumulated to a variation of Vata dosha and is related to insomnia, irritation, and fear.
Tulsi has the quality of relieving Vata which helps to get rid of stress when taken on a regular basis.
Tips to make Tulsi Kadha:
pluck 10-12 Tulsi leaves and insert them into 2 cups of water.
Boil it in a pan until the quantity reduces to half a cup
Allow it to get cool to room temperature and strain the mixture.
Infuse 1 teaspoon of honey and stir well.
5. Great for heart health, diabetes, and kidney
Tulsi has a crucial effect on stopping cardiovascular diseases. It minimizes blood lipid ingredients, lowering the chances of stroke and hypertension. Tulsi is found to help in reducing blood glucose levels in type 2 diabetic people.
It helps to decrease the quantity of uric acid in the body, reducing the risk of kidney stones. Tulsi might be helpful in preventing stress-related heart diseases. Eugenol and ursolic acid in Tulsi reduces the level of cortisol and help to relieve stress and stress-related issues like heart health.
Tulsi also has antioxidant qualities which protect cardiac lipid peroxidation from free radicals. This avoids the risk of heart diseases and helps to balance a healthy heart.
An elevation in cholesterol and blood pressure levels along with a stressful life can promote the risk of heart disease. Tulsi decreases the stress level due to its Vata property and administers high cholesterol due to its Ama.
6. Helps indigestion
It offers relief from indigestion, flatulence, and swelling. It enhances appetite and is useful to detoxify your body.
Tips to prepare Tulsi Kadha:
Take 10-12 Tulsi leaves, 1 teaspoon of grated ginger, and 7-8 dried black paper.
Boil water in a pan, add Tulsi, grated ginger, and black paper and simmer for 10 minutes.
Mix a pinch of black salt and squeeze ½ lemon into it.
Let it wait for 1 minute.
Strain and drink warm kadha to stimulate digestion.
7. Good for skin and hair
Acne and deformity diminish if tulsi intake is daily. It is also important for hair development, vanishing dandruff, and avoids fungal infections.
8. Anti-cancer
Tulsi includes phytochemicals that are enriched with antioxidants and anti-cancerous qualities, thus preventing skin, lung, oral, and liver cancers.
Read More : When and how to give ghee to your baby, infant, and its health benefits?
What is Tulsi ark?
Tulsi Ark is prepared from infusing these five types of Tulsi and the extraction is added in adequate proportion. These highly beneficial Tulsi drops will help to boost your natural immune system.
What are the synonyms of Tulsi?
Ocimum sanctum, Holy Basil, Devdundubhi, Apetrakshsi, Sulbha, Bahumanjri, Gauri, Bhutghani, Vrinda, Ared Tulsi, Kapitulasi, Gagger chettu, Tulas, Thai basil, Sacred basil, Dohsh, Tulasi, Kala Tulsi, Krishna Tulsi, Krishnamul, Manjari Tulsi, Vishnu Priya.
How to infuse Tulsi ark into your daily routine?
You can follow this in your daily routine to keep a healthy system. It is to be taken with water on a daily note. Add 2 to 3 drops of Tulsi ark in a glass of hot water and have it. Tulsi ark can also be consumed in Tea. You should circumvent the drops directly as the medicine is concentrated juice of Tulsi leaves. The dosage will change from person to person depending upon age, weight, and health situations.
The recommended dosage of Tulasi
Tulsi Capsule – 1-2 capsules twice a day.
Tulsi Tablet – 1-2 tablets twice a day.
Dried Tulsi Powder – ¼- ½ spoon twice a day.
Tulsi Juice – 5-10 ml once a day.
Tulsi Drop – 1-2 drops twice a day.
How to use Tulasi
Tulsi Capsules

Eat 1-2 capsules of Tulsi.
Consume it with water twice daily.
Tulsi Drop

Insert 1-2 Tulsi droplets of 1 glass of warm water.
Drink it 1-2 times a day.
Tulsi Leaves
A) Fresh Tulsi Leaves daily
Take 5-7 fresh home Tulsi leaves.
Eat the leaves in the morning.
B). Tulsi Tea
Infuse fresh Tulsi leaves into 1½ cups of water.
Boil on a medium flame for 10 minutes.
Strain the water.
Mix lemon juice and stir well.
Consume warm tea to get rid of cough and cold.
Infused Ghee with Tulasi
Buy Pure Ghee Online: Order Now. Free Shipping
Traditional Ayurvedic suggestion of using tulsi every day is to consume dried tulsi powder and mix it into a spoonful of ghee, and ¼ teaspoon of honey. It is suggested that this remedy slows the assimilation of the paste by carrying it further lowers the digestive tract, as opposed to simply consuming a capsule of the herb.
The remedy of ghee or honey also delivers harmonizing functions for the slight bitterness and the dried tulsi leaf. In many Indian homes, Indian desi ghee can infuse daily! No matter the food, food is known to be incomplete without a spoonful of grass-fed cow ghee.
Whether to have it as a topping of our meals. Why does our mother insist on consuming ghee every day? There are a lot more essential benefits of ghee than above its taste-enhancing factors.
Ingredients
½ teaspoon ground tulsi leaf powder
1-2 teaspoons pure desi ghee, oil, or honey
Directions
Infuse the ground tulsi leaf dry powder with ghee and honey.
According to desired taste, increase the use of the amount of ghee, honey.
Traditionally, a tulsi paste you can consume 1-2 times per day.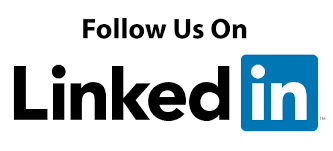 Read More : Pure Desi Ghee Price Online: 1 kg Ghee Price is Rs 2390/-
Conclusion:
Not all ghee available in the market is prepared by Vedic methods. Hence, you can be prone to variant alternatives in the market, from cheap to costly with versatile properties.
The best way to test which ghee is good in its nutritional qualities and when we worry about the quality, organic cow ghee has the supreme values.
You can buy organic cow ghee online and it can promote key differences to your food. To buy the desi pure ghee for you visit our website: https://sureshfoods.com/.