When it comes to nutrition for our kids, we should offer them one of the best. And concerns regarding healthy food, we know how to select best for them. We should feed them the right kind of food, which not only delivers them energy but also offers them nutrition for development.
Desi Cow Ghee is such a superfood, it has all the properties required to call it a super valuable nutrition for growing kids. The antioxidant content in desi ghee strengthens the immune system and protects them from many diseases as well.
Ghee is a purified form of butter that includes high medicinal value for your kids. As a parent, nurturing your child in the right way is your only motto. So your kid's diet is required to be well-balanced and combined with various vital supplements.
The essential vitamins content in ghee promotes your kid's development and growth. Ghee consumption with limited intake can lead to no harm to your growing baby. Ghee fat is an essential ingredient of diet.
If our children are not able to maintain the right amount of fat in the body then it becomes unhealthy to our children because it impacts both their mental and physical growth. There are a lot of Cow Ghee Benefits for Kids.
So now let us add ghee or Indian Cow ghee to our everyday diet. What are its benefits? Let us see it in detail.
1. Physical growth:
It offers children super soundness to grow their tone, teeth health, muscle strengthening, mental health, and further body advancement. Because it includes the right amount of fat. It helps in the proper digestion of fat-sol-sully vitamins, improves eye health, and helps protect bones from breaking.
2. Promote metabolism:
CLA is found in desi cow ghee and a unique type of fat, also it is rich with oxidant properties that progress the metabolic activity.
3. Boost brainpower:
Desi cow ghee offers good mental health in children. Ghee, as a storehouse of omega-3 & omega-6 fatty acids, offers health benefits to nerves and the brain. Fatty acid deficiency enhances the risk of brain-related issues like dementia and Alzheimer's in the coming age.
Hence, make it a routine to induce ghee as a daily dietary item as it boosts brain power and acts as a brain tonic to regulate the synthesis of all nutrients in the child's nervous system, significantly the brain.
4. Stay healthy:
Desi grass-fed cow ghee includes a good amount of fat, which assists to keep away the laziness or sluggishness of children and offers them fit and healthy features.
5. Acts as an energy booster:
Children want more energy than other age groups. Desi cow ghee offers instant energy, it fulfills their energy requirement well.
6. Enhances immunity:
It boosts immunity in the body of children and combats many diseases. Full of fat-soluble vitamins like A, D, E, and K in ghee useful in strengthening immunity. These vitamins play a major role in kids' growth.

Read More : Health Benefits Of Drinking Milk With Ghee At Night
7. Bone health:
As desi cow ghee is a rich source of vitamin D, it promotes children's bone health and enhances bone density.
8. Lactose intolerance is favorable:
Lactic acid is not present in ghee though, ghee is a by-product of milk and hence it can be easily offered to lactose-intolerant kids as well.
9. Useful for chest congestion:
Ghee is also useful in relieving chest congestion in kids. For that just follow one remedy, heat the ghee and wait until it gets cool. Once it cools down, dip your fingers in it and starts massaging the chest of the kid,
So in this way, it will offer relief quickly from the congestion in the infant's chest also. There are many Cow Ghee Benefits for Kids.
10. Treat dry cough:
Ghee has anti-inflammatory properties. Warm ghee can be used to avoid thoracic infection and relieve the irritation of the throat. You can take warm ghee with ginger and black pepper paste and feed a small tablespoon twice a day to cure dry cough.
11. Powering up digestive health:
The content of short-chain fatty acids (SCFAs) basically of butyric acid assists abundantly in lowering the issues of inflammation and promoting digestion abilities. When stuck with any medical issue that impacts the stomach and liver.
It is suggested to cherish certain foods such as khichdi, Puran Poli, etc, with a topping of spoonful ghee. Ghee staples the medicinal properties of this wondrous food and is also useful in promoting stomach acid secretion for GERD acid reflux and digestion health.
12. Offers nutrition for overall health:
According to Ayurveda, cow ghee is recognized as "sattvic" food that assures healthy progress of the whole body, including heart health, liver health, bone health, mental health for kids. It is loaded with vitamin A2, E, and D with Omega3 and CLA (Conjugated Linoleic Acid).
Cow Ghee is helpful for insomnia, best for joint lubrication and most importantly it is good for kids who are suffering from obesity. Cow Ghee diminishes bad cholesterol and promotes excellent blood circulation. The vital nutrition present in ghee helps your kid's growth and health.
When to Add Desi Ghee to Kids Diet
Parents need to be aware of the health and food consumption of their kids. Good food in a moderate quantity is vital for the healthy progress of the baby that has the apt pack of vitamins, minerals, iron, calcium, carbohydrates too.
your kid's breastfeeding stops and when he turns 6 months old, take advice from a pediatrician for a diet inclusion that has the right quantity. While most doctors suggest initiating daliya, khichdi, dal, vegetables that have high nutritional values, by the topping of a spoonful of desi ghee. It promotes healthy weight gain in babies.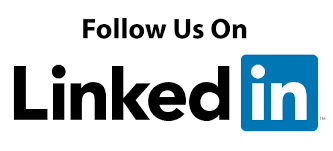 Read More : 8 health benefits of desi ghee
Conclusion:
Ghee is one of the most healthy foods that can be fed to kids without any hesitation. Start incorporating it in a small portion in their warm fresh homemade food that will boost the digestion and growing love of their new food dominion.
Buy your jarful ghee to try baby food recipes with desi cow ghee and share your amazing experiences. If you are looking for pure quality grass-fed desi cow ghee made by the Vedic method, then you can order it online here:https://sureshfoods.com.