Desi cow ghee is extracted from grass-fed cow milk. Pure desi ghee is clarified butter that has been an inseparable part of our Indian traditions and culture. Grass-fed cow's milk has special value for both spirituality and healthy life.
A2 cow ghee which is obtained from grass-fed cow's milk also has its special value and is believed to be a sign of purity and positivity. Desi ghee has indispensable benefits in it.
It is enriched with antioxidants which enhance immunity and boost digestion. Experts suggest that consumption of the right amount of pure desi ghee improves your health condition and fights against diseases.
Ghee is an essential need if you aspire to have good health with many nutrients in it. The right way and amount of ghee consumption in your daily routine help you keep your health good and have a refreshing mind always. Centuries ago ghee is used in all Ayurveda practices in tandem with many herbal medicines.
Desi Ghee is considered to be more for its spiritual and medicinal properties. However, there is an increase and improvement in scientific research on how ghee benefits overall health conditions, yet more research is needed. Ghee benefits not only by consumption but also by external use for the face, scars, hair, burnt wounds, and more.
Desi ghee with its antioxidants, vitamins, and fatty acids, consumed in the right amount daily has miraculous improvements in your health. But ghee is also used externally for skin and hair and holds magical benefits.
Instead of taking expensive medications, you may use ghee in your daily intake but in the right proportion for maximum benefits. Our body parts like eyes, ears, skin, hair, and nail cuticles can be benefited from using ghee in an elemental Ayurvedic way as our ancestors followed, and we can add desi Ghee to a daily routine and live a long life with good eyesight and glamorous skin.
Indian cow ghee is the powerhouse of healthy vitamins, minerals, and fatty acids. The presence of fatty acids in the ghee provides moisture and hydration to our skin and hair growth. It stabilizes the pitta in our body and keeps us cool and active.
Read more: Desi Cow Ghee: a spoonful of goodness and health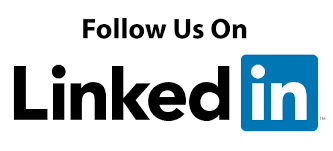 Uses of Cow Ghee for Skin
Desi cow ghee is rich in Vitamin E which is essential for our skin health and hair growth. Ghee benefits for skin in large acts as a moisturizer, and nourishes your skin magically this increases the glow of your skin in spite of environmental conditions. Since ghee has good SPF properties it protects our skin from the UV rays of the sun.
Ghee for skin can be applied over the skin and massaged for 5 minutes. Leave it overnight and wash it with soap in the morning. It improves your skin texture and reduces skin problems
Read more: Benefits Of Applying Desi Ghee For Face Overnight
Here are some of the benefits of ghee for skin care and knowing the magic of ghee for your skin.
Ghee as a Moisturizer – Dehydrated Skin
If your skin looks dry and dull it means your skin is dehydrated. You need the best moisturizer to nourish your skin. Desi ghee as a moisturizer nourishes your skin and brings a glow to your skin.
To prepare a face mask for dehydrated skin, take some sandalwood, and turmeric and use cow ghee for the skin. Make it into a thick paste and apply it to the dry skin. Gently massage in a circular motion over the skin, letting the skin absorb the fatty acids and vitamins from ghee. After 20 minutes wash it with cold water.
Another way of preparing a face mask for dull and dry skin is a mixture of besan or gram flour along with desi cow ghee for the skin. Make it into a thick paste and apply it to the skin and leave for 30 min. Later wash it gently with lukewarm water. You can realize the magic of ghee for skin care.
Read more : Desi Cow Ghee For Hair Growth, Hair Fall Treatment & Regrowth Benefits
Ghee Benefits for Skin Brightness
Are you crazy about natural beauty? You should try this ghee mask for skin brightening. You can see the magic of your face brightening at home. To prepare this mask you need to take an equal amount of raw milk, masoor ki dal, and some cow ghee.
Cow milk has nourishing properties that clear your skin and provide brightness and whitening of the face. Masoor ki dal helps to remove dead skin and enhance skin complexion.
This face mask not only brightens your face but also makes your skin lustrous and soft. The ghee in the mixture improves skin texture and makes the skin glow. Allow the mixture to sit on your face for 30 minutes. After some time remove your face mask by washing it off. You can reveal the real brightness and softer of your skin.

Ghee Benefits for Skin Antiageing
Premature aging is one of the typical effects on the skin caused by the UV rays from the sun. These rays from the sun break down the skin's tissue, collagen, and elastic fibers in the deeper layer of skin.
The natural ageing process speeds up with a long time of exposure to these UV rays. Ghee for skin care protects you from the UV rays and stops your skin from ageing quickly. Applying an antiaging face mask regularly helps you keep your skin healthy.
To prepare this antiaging face mask, take raw milk, honey, and ghee. Mix all the ingredients and apply them to your face. Leave it on your face for some time and later wash it with cold water. This mask helps you get rid of premature ageing such as wrinkles, fine lines plus, blemishes and keep the elastic fibre in the deep layer of the skin healthy.
Use of Cow Ghee for Skin- Chapped Lips
Cow ghee naturally nourishes and moisturizes dry skin. When a drop of cow ghee is applied to your chapped lips, it moisturizes and nourishes your lips. It also reduces the darkening and pigmentation of your lips. Apply regularly until desired results are achieved.
Desi Cow to Brighten Your Dull and Tired Eyes
Ghee enriched with antioxidants helps to reduce swelling under the eyes and get rid of dark circles. Gently apply ghee under your eyes. Massage gently with fingers in circular motions for a few minutes and leave it overnight and wash it with cold water.
Conclusion
Ghee not only benefits our internal organs but also has amazing benefits for its external use. Ghee for skin treats dryness and dull skin due to dehydration and acts as an active moisturizer. The natural bacterial properties of the skin fight against bacterial infections.