In India, sweets occupy the major part in the various cuisines available all around the country. The various culture introduces us to various kinds of sweets available in India. And most importantly, people with a sweet tooth prefer having Indian sweets as it is tastier and delectable.

Ghevar! Many would be aware about this mouth-watering sweet and for those who are unaware about Ghevar, here is a quick go through. Ghevar is an Indian traditional disc shaped sweet made with all purpose flour, milk, desi ghee and sugar etc. Ghevar has its traces from Gujarat and Haryana. It is also liked by the nearby states like Delhi, Rajasthan, Madhya Pradesh and Uttar Pradesh.

It is the most expected sweet while celebrating festivals like Teej, and Rakhi. Ghevar is one of the most finest sweet delights of Rajasthan. It is prepared at home with few simple ingredients even today. Preparing ghevar at home is not a tedious process, with few easy steps you can prepare the finger-licking sweet at home. If you are craving for something soul-satiating, then prepare appetizing Ghevar sweet at home.

Ingredients
Ghevar batter
Flour – 3 cups
Milk – ½ cup
Freezed desi ghee – 1 cup
Desi ghee – 1 kg (for frying)
Ice cubes – 3-4 piece
Cold water- 4 cups
Food colour (yellow) – ¼ tsp
Sugar syrup
Sugar – 1 ½ cups
Water – 1 cup
Garnishing
Powdered cardamom-green- 1 tsp
Saffron strand – ½ tsp
Milk – 1 tsp
Chopped almonds and pistachios – 1 tbsp
Silver vark – 6 inches
Directions
To make the sugar syrup, add sugar to a pan and some water. Stir the solution until the sugar dissolves.
After 5 minutes the sugar starts developing a single strand consistency. Once, you observe a single stand consistency in the sugar syrup set it aside.
Now take a large bowl and add the frozen desi ghee, taking one cube at a time .
Rub the ice-cubes with the solidified ghee until it becomes white.
Add milk, flour, 1 cup of cold water and mix it well until it forms a smooth batter.
Now, dissolve the food colour in some water and mix it to the batter.
Take an aluminium or steel cylindrical container to prepare ghevar.The height should be at least 12″ and diameter 5-6″.
Fill the container half with ghee and heat it.
When the ghee is smoky hot, take a 50 ml glass full of batter. Pour in centre of ghee, slowly in one continuous threadlike stream. Allow foam to settle. Pour one more glassful in the hole formed in the centre.
When foam settles again, loosen the ghevar with an iron skewer inserted in hole. Lift carefully, at a slant, and place on wire mesh to drain. Keep the hot syrup in a wide flat bottomed container to fit in ghevar.
Dip ghevar in it, and then keep it aside on the mesh to drain excess syrup.
Alternatively, pour some syrup evenly all over, keeping ghevar in a mesh placed over a container. Cool a little, top with silver foil.
Splash a few drops of saffron milk, sprinkle some chopped dry fruit and a few pinches of cardamom powder.
Your homemade ghevar is ready to be served.
Tips to follow
If you are unable to get the one-string consistency at least see to that your sugar syrup is enough sticky.
Make use of cold milk and cold water because it makes your ghevar crispy.
Always see to that your batter is in flowing or pouring consistency. Incase your batter isn't of pouring consistency then add more cold water.
The pan should be more than half filled with pure ghee. And see to that the pure ghee is hot because the ghevar needs to be fried in hot ghee.
Use a deep pan while preparing ghevar because you need to drop the batter from a height of 6-7 inches.
Use a container with a pointed tip (small milk jug or a sauce bottle) to drop the batter into pure ghee.
See to that you drop the batter in the centre of the container each time.
Once the ghevar is fried, be careful when you dip it into the sugar syrup because the ghevar may break.

Shelf life of Ghevar
You can store ghevar for about a month in an airtight container. If you are storing it for about a month, dip it in sugar syrup just before serving.

Serving tips

You can put rabdi over the ghevra for garnishing.
Rabdi – Ingredients
Milk – 1 litre
Kesar / saffron strands – 1 pinch
Rose water – ¼ tsp
Sugar – 2 tbsp
Almonds and pistachios (optional)
Directions
Take a heavy bottom pan and pour the milk into it, to boil.
Soak the saffron strands of kesar in 2 tsp of milk and keep it aside.
Keep the flame to medium low and give a good stir every 10 minutes (make sure that the milk does not stick to the bottom of the pan).
Boil the milk for about 1-1.5 hours until the milk gets reduced to a quarter of the quantity used.
Add sugar, soaked saffron and rose water to it, let it boil for about 3-4 minutes.
Ghevar is also topped with heavy cream topped with strawberries and pistachios. The sugar and cream is whisked to make it smooth and soft.
The newest topping over ghevar is the liquid chocolate topping. You can melt the chocolate, add raisins let it cool and then pour it over the ghevar.
You can also add khoya or mawa to the ghevar. Heat the mawa until it becomes brown and add some elaichi powder and granulated sugar to it.
Variations in Ghevar
You can prepare paneer ghevar by adding grated paneer into the ghevar batter and follow the similar step.
Why desi ghee is used?
Ghee has a high boiling point. The ghee is hotter than the sugar syrup, hence it is preferable to cook gram flour better than the sugar syrup.
Some of them prefer using both vegetable oil and desi ghee. But using pure ghee keeps the texture perfect, soft and melts in the mouth leaving back an amazing taste.
Using of pure ghee enhances the flavour and aroma of the sweet. The ghee helps in softening of the Mysore pak and also melts in the mouth. You can prepare homemade ghee or buy pure ghee at our online store. Visit our website https://sureshfoods.com to know more.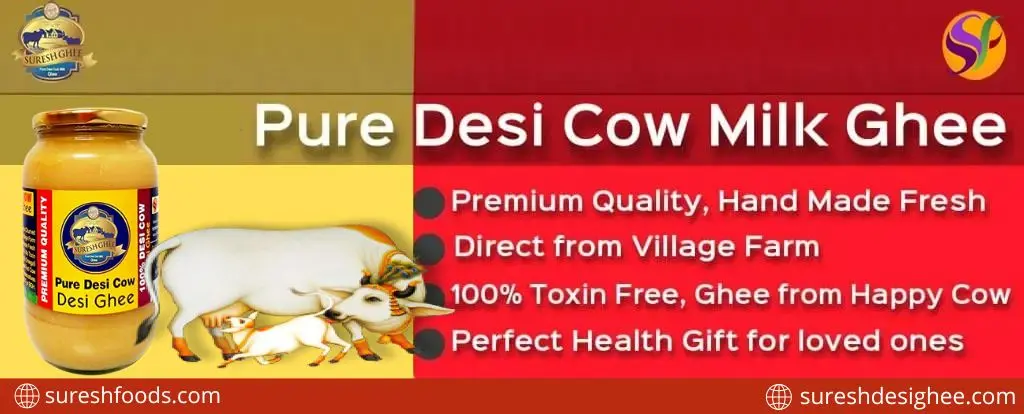 Buy cow Ghee Online : Order Now. Free Shipping
Did you know?
As per Ayurveda, the months of July-September are predominant with Vata and Pitta. Due to this it causes dryness and acidity in the body. Thus, when you consume the highly sweet and desi ghee laden Ghevar it provides relief from the moist environment and also provide a calming effect on the mind as well as the body.
Ghee is used for frying as it gives an amazing flavour and aroma to the ghevar.
You may be tempted to have Ghevar by now. Keep your diet plans and vows of diet aside for a while and try to relish the richness of sweetness and heavenly flavour. This is an easy homemade Ghevar recipe which will not take too much of your time and you can give it a try even if you have never had it before. Impress your family members or loved ones with this mouth watering delicacy. Try it out and we would love to hear from you. You can also buy organic grass fed ghee from our online store. Visit our website https://sureshfoods.com/ to know more. Suresh Foods is a trusted online store which provides pure desi ghee.
Read our blog – Grass-fed cow ghee from grass-fed cow's milk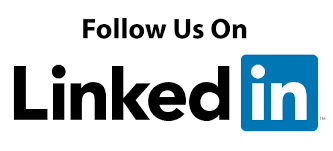 If you are one among those "sweet tooth" you would surely like to try out a few other sweets at home.
Try out the creamy and flavoursome  Rabdi Rasmalai at home. Check out this video to know more.
Prepare the classical delicious Kesar peda instantly at home. Check out this video to know more. 
You can also try Moong dal halwa at home. Check out this video to know more. '