Diwali is a festival of light. It is a much-awaited festival in India; especially Hindus celebrate Diwali with great enthusiasm and devotion. In Deepavali, people do clean their spaces and paint them with beautiful with colors and lights. Various foods are cooked, especially sweets and exchanged with family, friends, and acquaintances. People do exchange gifts with prosperity wishes.

It is the festival of victory over dark with tiny lamps of ghee/oil that gives us a message that a small lamp can defeat the darkness of Amavasya (when there is no moon in the sky). On this day people worship Lord Ganesha for Ridhi and Sidhi (abundant of luxurious lives) and Goddess Lakshmi for wealth and prosperity. It is also a common belief that on Diwali night Lakshmi visits each place where there is light and reside till next year.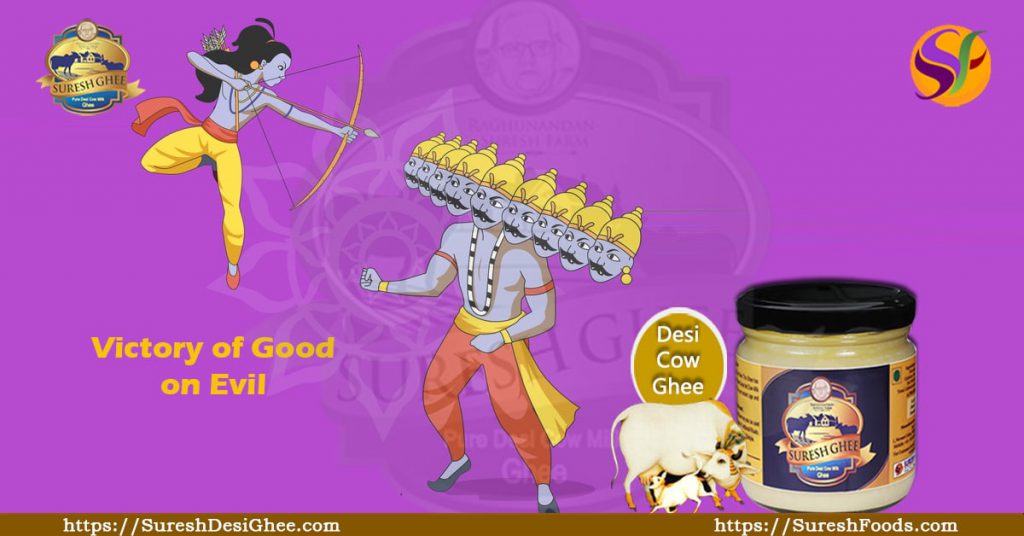 Traditionally, the Diwali celebration has started when Lord Rama returned Ayodhya with his wife Sita and younger brother Laxman after defeating Ravana. People of Ayodhya welcomed them by lighting diyas in their pathway to Ayodhya.

By changing time generations has adopted variations in celebrating Diwali. Now we see people use fire-crackers, candles (instead of diyas) they party with loud music the whole night, etc. When we step out from our homes the next day of Diwali we see the paper waste, half lighted candles, due to fir-crackers – it is difficult to breathe outside the house for some days. Also, there is one more thing we highly misuse electricity on Diwali, by using electric lights instead of natural diyas.

Hindu festivals are celebrated to preserve nature and natural resources, but adopting malpractices we are losing the significance of festivals. Diwali wastes are disturbing our nature.
The concept of Eco-friendly Diwali has been introduced to preserve nature and use natural resources to celebrate Diwali. It is a time for gratitude and gaiety. Avoid harmful chemicals used to make fire-crackers and minimize the misuse of electricity. Spend the evening with light, music, dance, games, and dinner with your loved ones and worship in the traditional ways to be prosperous and healthy throughout the year.

Here we would like to share a few genius ways to celebrate Eco-Friendly Diwali:

1. Clean your surroundings
The way we clean our house from the drawing-room to the kitchen, we must clean the pathway to our home and society. At least we should keep the dust out of common areas of our building and society we live in.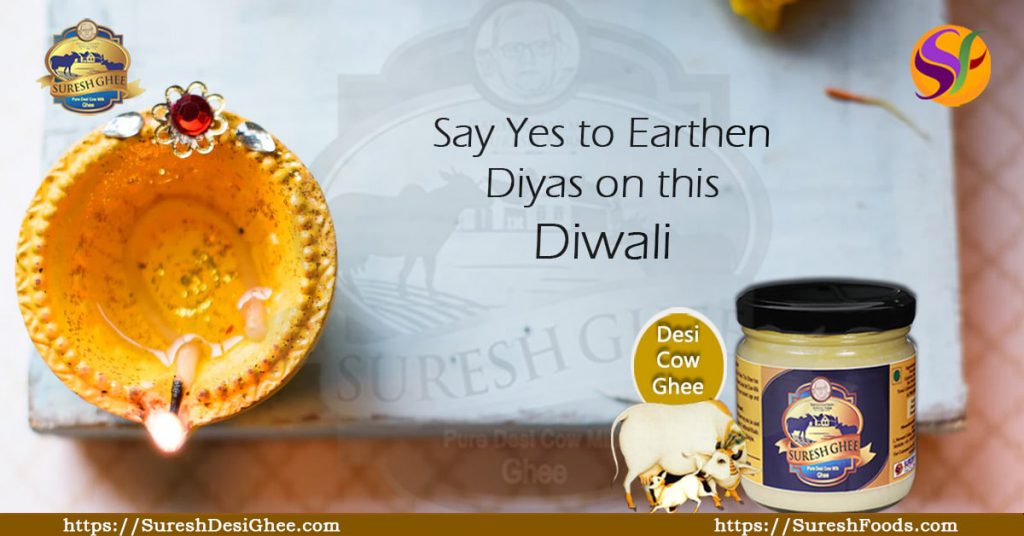 2. Decorate our houses with organic products:
Traditionally the concept of Diwali is to enlighten the earthen diyas (lamps) with oil or desi ghee. It has its own relevance spiritually too. Electric lights increase the use of electricity and encourage foreigners to earn from selling Chinese lights. Try to use it fewer, if you still want to decorate your house with the same.
3. Use natural followers to decorate your house and surroundings.
Instead of using paper follower decoration using natural flowers. They will the occasion more precious with their beautiful smell and presence. I have seen my mother collecting each flower the next morning after pooja and she uses to spread the follower petals in earthen ports to make KHAD out of them. She keeps lord blessings within the house for forever, utilizing the flowers this way.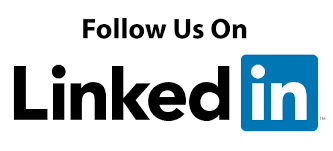 4. Avoid fire-crakers:
Yes, you love them when they make loud sounds and sparkle different lights for a few minutes; but they pollute the environment with chemical burn gases, which makes the street un-breathable. It is hard for little children and elderly people to enjoy due to suffocation. Instead, to playing crakers, try to play some fun games without harming the environment.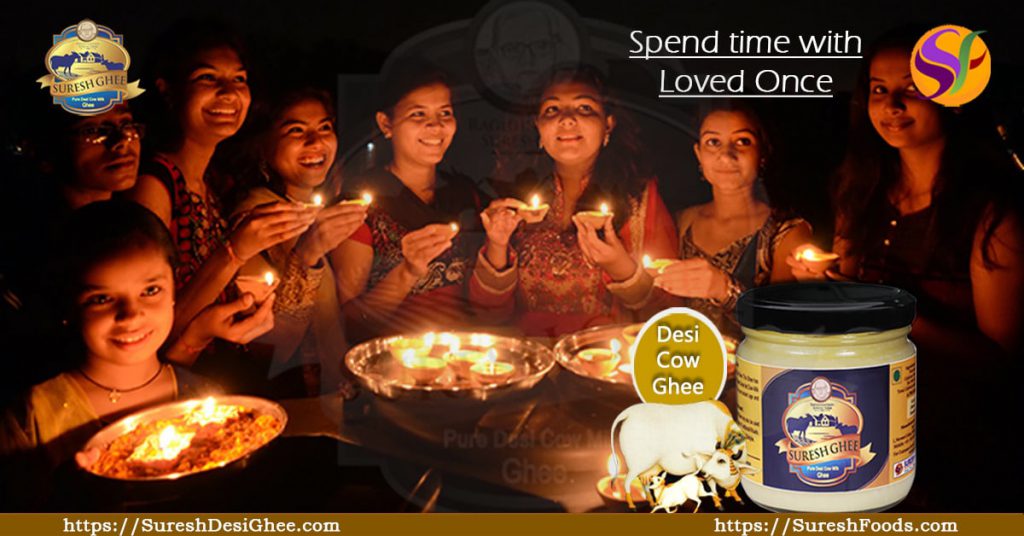 5. Spend time with Loved Once
I know not everybody can afford to through a lavish party, but can arrange a common place to come together with their own food items, dance, music, and fun games. This way we spread love in our community and increase the sense of togetherness.
6. Use natural colors for Rangoli
Traditionally rangoli is made by using powder of rice or wheat. Turmeric was used for the natural yellow color, as yellow is the color of prosperity. People use to make rangoli from different followers.
7. Use waste material in a creative way
Many of us can remember a wall hanging made from egg tray and leftover cloth pieces of our dresses. Use your creativity and indulge your kids in that they will also enjoy the making of beautiful things.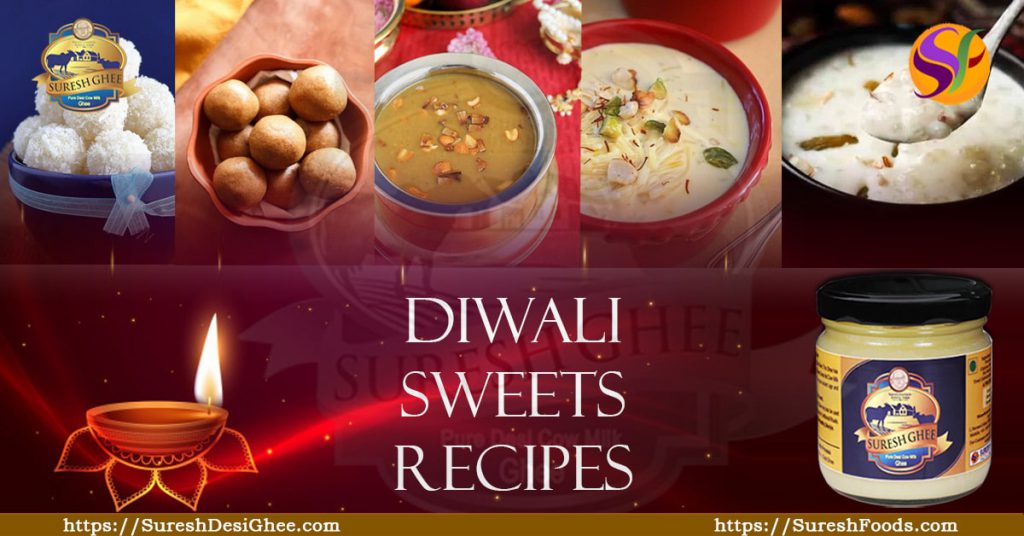 8. Use Home Made Sweets
These days everybody is concern about healthy food. Healthy food can be made at home easily. Check out a few Diwali sweet recipes which can be made easily at home.
9. Donate
we all must pledge back to society in good way. Festivals are one of those occasions where we can share what we have to give smile on a few more faces. We must practice donating – cloth, food, gifts anything which we can easily afford.
10. Cut out the noise
This Diwali be more sensitive towards others. Reduce the number of crackers that you plan to burn and opt for less noisy options. The loud noise from crackers is proven to be extremely harmful to babies, animals, and birds. So, this festive season let concern be a trend that you proudly flaunt!
This Diwali utilizes natural resources to enhance gratitude. Make efforts to be together and celebrate Diwali with great togetherness. Diwali gives a message of happiness and joy which we must share. Sharing good things pays us back in many ways. Wealth is not just money, good wishes are biggest earnings of life.