Happy Ganesh Chaturthi! The festive fervor can be awesome everywhere as Lord Ganesha spreads love with him in the form of happiness and prosperity for his enthusiasts. On Ganesh Chaturthi, when Bappa forges to home, we invite the lords with their loved foods to celebrate the festivity. If you are searching for Vinayaka Chaturthi dishes, you are at the right place here to read all the reci[pes with detailed steps.
The pandemic scare has significantly progressed the way this major festival was acknowledged, but despite all odds, devotees leave no stone unturned to mark the divinity by invigorating the festival by following recipes with safety measures.
Importance of Ganesh Chaturthi?
Ganesha Chaturthi is also known as Vinayaka Chaturthi is a Hindu festival celebrated to honor the mighty elephant-headed god Ganesh's birth. Lord Shiva and Goddess Parvati's younger son is Ganesh. Lord Ganesha is referred to by 108 different names and is a lot of success and wisdom. He is praised before any major proceeding.
Try out the best Ganesh Chaturthi Modak Recipes
Lord Ganesha loves various varieties of modak, ladoos that are made during the pooja since those two are his optimality. But here is the list of sweet and savory recipes that you can prepare. These Ganesh Chaturthi recipes are simple and efficient to make, so do try these and relish the tasty and flavourful celebrations.

Read More: Ayurveda and the Golden Goodness of Ghee
Rava Ladoo Recipe
Rava Laddoo is a famous sweet food of Southern India and is made at special events and festivals. Also called Sooji Laddoo, they are prepared just like Besan Laddoo. With a crunchiness to the outer shell, these laddoos melt in the mouth with just a bite and are done using desi ghee.
It's a perfect sweet dish for any custom celebration and is made by roasting semolina or Rava, sugar, grated coconut, and dry fruits. If you are getting bored with daily laddoos, you can have this tasty recipe. It's a quick sweet dish that you can prepare at home for your family or relatives.
Ingredients of Rava Laddoo
1 cup semolina
1 cup sugar
1/4 teaspoon nutmeg powder
1 handful cashews
1 tablespoon raisins
1/2 cup desiccated coconut
1 cup ghee
1/2 teaspoon powdered green cardamom
1 handful almonds
Steps to make Rava Laddo
Step 1: Roast semolina and add grated coconut and powdered sugar
To prepare this luscious Rava Laddoo recipe, use a glass bowl and take a grated coconut to it. Mix sugar in the same bowl and put it aside. Now, on a medium flame heat a non-stick pan over. Add semolina to the pan and roast the Rava till it gets cream color. And off the stove.
Step 2: Add grated coconut mix with roasted Rava
Add pure desi real ghee to it and then infuse the grated coconut with sugar on the shell of Rava and ghee. Infuse all the ingredients well. Next, insert the nutmeg and cardamom powder into it and combine well.
Step 3: Make ladoo with the Rava mixture
Once the Rava scramble is ready, start rolling around ladoos by putting the fusion in your palm. Use dry fruits on the top while making each ladoo in your palm. You can collect these Rava laddoos in an air-tight glass jar or container and eat them as and when you want some healthy and sweet hunger.
2. Puran Poli recipe
For making this recipe, you just require a bunch of simple ingredients from your gallery and you can cherish your Puran Poli in under one hour! Even though it is conventionally enjoyed during occasions like Gudi Padwa, Holi, and Diwali, any time is special to have this flavourful dish. where 'Puran' is known as the sweet lentil mixture and the bread is called 'Poli'. This is a mouth-watering dish for sweet lovers, which you can quickly try at home.
Ingredients of Puran Poli
1 cup blanched chana dal
2 tablespoon ghee
1/2 teaspoon fennel seeds powder
1 cup all-purpose flour
salt as required
1/2 teaspoon refined oil
1 cup powdered jaggery
1 teaspoon powdered green cardamom
1 teaspoon nutmeg powder
1/4 teaspoon turmeric
1/4 cup water
Steps to make Puran Poli
Step 1: Make the filling for Puran Poli
Put the gas on medium flame and use a saucepan and pour ghee into it. As the ghee is melted, insert blanched dal in it. With the help of a ladle, fry it for 2-3 minutes, and then mix the jaggery, ginger powder, cardamom powder, fennel powder, and nutmeg paste into it. Combine all the ingredients and rustle the dal for another 2-3 minutes. Once done, switch off the flame and allow it to get cool. Then use a masher to mash the daal.
Step 2: Knead the dough
In a dough kneading plate, use all-purpose flour instead. You can try wheat flour, turmeric, salt to taste, and ghee. Slowly by adding little water you can knead a soft dough. Divide the dough into perfect portions and keep it close.
Step 3: Try to make Puran Polis
Take one portion and force it a little between two palms to place around space in the center and add the filling(Puran). Close and shape again in round shape. You can roll it out on a flat surface with the help of a rolling pin.
Step 4: Final step to the Puran Polis
Put a tale on medium flame and put the Poli on it. Spread 1/2 teaspoon ghee on a pan and cook well from dual sides. Serve it hot.
Dry Fruit and Nut Modak recipe
Modak is a traditional sweet dish of Maharashtra, which is proffer as a prasad to Lord Ganesha. According to Puran shastra, modak was helpful to please Lord Ganpati with his favorite dish. A mouthwatering dessert that the Hindu, Ganesh used to like, this sweet dish is made by using black dates, ghee, poppy seeds, cardamom powder, cashews, pistachios, almond, and dried figs. you can try these few simple recipes at home like Modak, Thalipeeth, Panjiri, Makhana Kheer
Ingredients :
1 cup black dates
2 teaspoon poppy seeds
1/2 teaspoon cashews
1/2 cup almonds
8 tablespoon ghee
1 teaspoon powdered green cardamom
1/2 cup pistachios
12 dried figs
Steps to make Modak
Step 1: Dry fry the nuts
To try this recipe, take out the date seeds. Next, use dried figs and dates and cut them. Put a pan on medium flame, and without inserting any oil just slighter roasting the pistachio, almonds, and cashews until golden brown. After that make a dry powder of this and keep it aside
Step 2: Topping off the nuts and dry fruits
Try to roast them until the figs become crisp, take them out from flame, and allow them to cool down. After that, blend them into a paste using a grinder.
Step 3: Cook the paste by adding some poppy seeds
Use the deep-bottomed pan and indulge the previous paste into it. Use poppy seeds, dry fruits, infused nuts powder, cardamom powder, and add it with the date and ghee mixture. Fry these elements together.
Step 4: Garnish the modak
When the dry fruits are mixed it can often cause the creation of lumps. Then pour some more ghee into the vessel. Now as the scramble is hot, inject into a modak shaping mold and apply some force for it for a few seconds. Then slowly remove it from the mold and your modak is ready. You can use saffron to garnish it.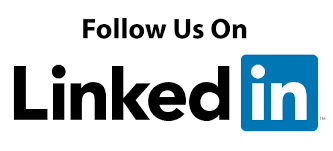 Read More: When and how to give ghee to your baby, infant, and its health benefits?
Ghee's importance in festivals
In India, The use of pure cow's ghee from lightning diyas to inserting it into recipes. It is offered that the pair of ghee and Agni generates spiritual yantra and birth to a festive aura of spiritual intelligence. To spread the aroma of freshness, technically there is nothing pure as ghee for worship. Just focus on that the ghee you are buying should be pure and organic and made by the bilona churning method.
So pay attention to all the paleo and keto diets not to forget to add ghee in your meal or as a topping. Because without ghee not only is the celebration incomplete but also the daily meals. Ghee in moderation is very helpful to health benefits. As ghee possesses smoke point stability, it is best as a cooking medium for frying, Sauteing, baking, and last but not least topping.
Conclusion:
As the article talks about the various recipes of the Ganesh Chaturthi celebration. One important factor Desi ghee is present in every recipe and adds supreme value to a dish in terms of taste, nutty flavor, and healthy immunity. At SureshFoods, we prefer pure desi ghee from grass-fed cow's milk. We use the milk of happy cows which also fills the ghee with nutritious and pure. Suresh Foods utilizes the Bilona Churned Method of desi ghee. To buy pure grass-fed cow ghee online from Suresh Foods visit our website: https://sureshdesighee.com/.