Amla or the Indian gooseberry is a treasure of several vitamins and supplements and must be eaten during the winter season. But what is the best method to have it? It is useful in hair loss, acid reflux, weight gain, and other health issues that usually occur due to seasonal change.
So let's know about the advantages of eating Amla in the winter. Amla offers a lot of benefits due to its medicinal properties. In the North region, winter has begun. But this season comes along with various inflammation that can be highly spreadable.
Intake of Amla during this season is very effective for health concerns. Amla is a rich source of vitamin C and is also supercharged in antioxidants. It also helps in enhancing immunity during the winters.
Health Benefits of Amla
Consumption of Amla delivers several health benefits. Eating Amla boosts your immunity. It assists in keeping away common winter illnesses such as infections, colds, and coughs. It also nourishes your body for combating diabetes, cancer, and heart diseases.
Relief from constipation:
The constipation issue is quite ordinary in cold weather. Amla can be useful in keeping constipation at bay. It balances your stomach's disturbances.
Useful in hair loss problem
Another common health issue that comes in winter is hair fall and dry hair. Because of its vitamin E contents, Amla makes your hair strong from the roots, thus avoiding hair loss. It not only nourishes the hair but also enhances hair volume.
Read More : When and how to give ghee to your baby, infant, and its health benefits?
This Indian gooseberry is an incredible source of the most required vitamin C.
It`s rich in antioxidants thus preventing your body from free radicals, preventing cells from damaging, and offers anti-aging properties.
This fruit reduces acidity and inflammation. It not only keeps your liver healthy but is also useful in flushing out impurities.
Maintains healthy urinary system
It balances the urinary system health and is useful to flush out impurities instead of over-stimulation on the kidney.
It is useful in treating cough and sore throat if you swallow its juice mixed with ginger juice and will resolve throat congestion.
Strengthens your bone healthy
If you use the juice of amla you can reduce the chances of harmful osteoclasts (a bone cell that weakens your bone tissue).
Prevents from inflammation
It secures you from several winter health issues like bronchitis, tuberculosis, chronic cough, and allergic asthma.
Delivers nourishment to your nerves
Due to the winter cold, there is a cramping nature in your nerves. So the intake of amla gives relief if you have paralytic circumstances and nourishes the nerves.
Regular intake of amla treats respiratory, gastro, cerebral, urinary issues, and cardiovascular health.
How to consume Amla:
You can eat it in the powdered form of Amla in winter. Add one spoon of Amla powder in hot water with honey. Consuming it regularly will boost your immune system from many illnesses.
You can also drink Amla extract. Pour one spoon of Amla juice in one cup of warm water and then have it.
You can also eat it in the form of an amla pickle or murabba. Both Amla forms taste better than others and are impactful in balancing your overall health.
You can also eat Amla candy. For this, make Amla into small pieces and allow to dry them in the sun. When the moisture has dried up, collect the pieces in a container. You can enjoy Amla at any time of the day.
Can we pair Amla with desi ghee?
Yes, we can combine amla and desi ghee to reap the benefits for hair, skin, health, and overall health in seasonal transition. For that, you can add 1 tbsp amla juice, 1 tsp lime juice, 2 tbsp almond oil, and 2 tbsp desi cow ghee. Combine it well and massage the scalp and leave overnight.
This hair growth remedy acts as one of the best natural conditioners for hair. Refer, All you want to take care of is, you should intake pure desi ghee and always try lukewarm water to wash your hairs, every time you can prefer desi ghee on your hairs.
You can try amla ladoos for this winter which maintains the warmness in the body. Amla Ladoo is very nutritious and is very simple to make. We should induce it into our daily diet because of its nutritional properties. It can be stored in an airtight glass container for at least 2 to 3 months.
In Vedas, Amla is recognized as Amrit fal. Amla is enriched with vitamin C and is full of iron. It will boost our immune system. Amla laddos is very nutritious for kids to boost their energy levels.
Amla Ladoo: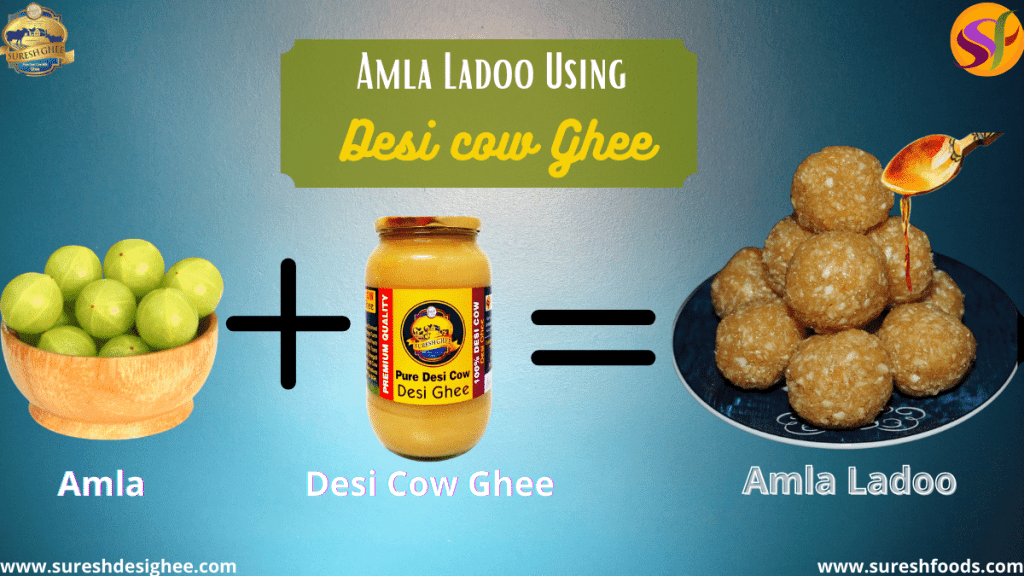 Ingredients for Amla Ladoo
Amla – 500 grams
Sugar – 2 cup
Desi ghee – 2 tbsp
Cardamom powder – one teaspoon
Black pepper powder -1/2 teaspoon
Cloves – 15-20 (For decorating)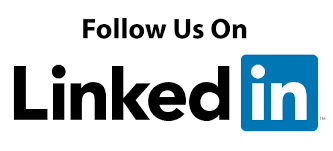 Read More : 5 Reasons To Use Ghee To Transition Seasons
Procedure:
Step – 1
Use 500 grams of fresh Amla, wash it neatly with water.
Step – 2
Now, by using a grater, grate the Amla and clean it 4 to 5 times with water. Using the strainer, discard the excess water of Amla.
Step – 3
Heat up a pan on high flame and add half a tablespoon of ghee into it. When desi ghee melts, mix grated Amla into it.
Step – 4
Stir it continuously for at least 5 minutes on high flame with continuous sauteing. Then we will put 2 cups of sugar into it. Let's cook it for approximately 15 minutes unless it becomes sticky and gooey.
Step – 5
Cook until the mixture starts leaving the side of the pan, mix one teaspoon of cardamom powder and black pepper powder for about 1 teaspoon for extra taste.
Check whether the compound is ready or not for making a ball of it. If you are able to do laddoo and make balls easily then the mixture is ready otherwise you have to cook it a little more.
Step – 6
Now we turn off the flame and take out the mixture onto another plate while the mixture gets cool, rub your palm with some grass-fed cow ghee and take a little amount of mixture and make balls as your choice. Put them on another plate. Decorate it with cloves. Now Amla Ladoo is ready to eat. Store it in a glass jar for good shelf life.
Conclusion:
Amla keeps you safe from winter illness. Take a look at each benefit of amla and will get to know about its importance in everyday diet. For making amla recipes with desi ghee, use only organic desi ghee made by the Vedic method.
At Suresh Foods, we made pure desi ghee from grass-fed cow's milk. We prefer milk from happy cows which also promotes more nutritious and pure properties. Follow the Bilona Churned Method of desi ghee preparation to live a healthy life. Real desi ghee is available at our online store: https://sureshfoods.com.