Some foods are healthy for your system and many are not. Just like some foods boost digestion, consumption of certain foods builds your immune system. These foods might protect you from catching diseases quickly and easily.
If you want to ignore winter cold, the flu, or common viral diseases, you need to involve these immune boosters in your food on a regular basis. Consumption of certain foods can assist to build your immune system.
If you are finding ways to prevent illnesses like flu and other viral and bacterial infections. Concentrate on what you consume? Plan your meals to involve these powerful foods that build immunity and defeat infections.
1. Increase Your Consumption of Cheese, Eggs, and Fish
you should add eggs, cheese, or fish to winter food lists. These meals are loaded with vitamin B12, which enhances the normal working of the immune system. Moreover, these meals lower stress and laziness. What's even more effective is that you can eat them at any time for the whole day.
The involvement of these elements will make your winter look nourished since they will build your immune system and provide you the energy to live fresh in a day. So Winter doesn't have to look boring anymore.
2. Red bell peppers
Remember that vitamin C is useful to boost your immune system. Red bell peppers are enriched with vitamin C in a higher amount than citrus fruits. Red bell peppers not just assist you to have a good immune system but they also help you to maintain healthy skin and vision.
3. Broccoli
Broccoli also enhances your immune system. It is loaded with several vitamins and nutritions. Broccoli has vitamins A, C, and E. It is also supercharged in antioxidants and fiber. It is one of the healthiest things to intake.
It will promote your immune system super strongly. It is nutritious for health to cook broccoli as little as possible. You can eat it raw, which is also a healthier alternative. It is one of the healthiest vegetables you can add to your dining table.
The high quantity of vitamin-c seen in broccoli assists to promote your immune level. 100 grams of broccoli can include up to 89mg of vitamin C which is healthier than a lot of citrus fruits. Broccoli is also loaded with beta carotene and a hub of other antioxidants which makes it a good vegetable for your complete immunity.
The best method to absorb its power intact is to cook it as little as you can. Out of all cooking ways, steaming is the healthy way if you wish to save the nutrients present in broccoli.

Read More: Why Desi Cow Ghee Should Be Your BFF This Winter
4. Soup
This is one of the best foods that will assist you to spend winter comfortably. However, you should neglect much salt, beef soup, and cream to get the most out of this meal. You should try recipes that prefer water as the base with plenty of vegetables.
A hot bowl of soup with chicken broth and some veggies will make you feel rejuvenated. You can combine your soup with whole-grain crackers.
5. Drink Warm Milk
Milk and its products like yogurt, cheese, etc. are nutritious selections for winter. This is because they are enriched with a lot of vitamins B12 and A, proteins, and calcium, which enhance health.
Most people are prone to catching a cold during winter. Consuming warm milk often will assist you from falling ill. However, select to drink skimmed or semi-skilled milk instead of full-fat milk. Moreover, you can intake low-fat plain yogurts to reduce the number of calories.
6. Begin Your Day with Porridge
Begin your day with a healthy slow-release breakfast such as porridge. You can be an artist with this morning breakfast by decorating toppings with seeds and nuts. Moreover, some winter fruits such as dates and apples can promote the health advantages of this meal.
7. Eat Root Vegetables
Eating fresh vegetables during winter can be a challenging task. However, root vegetables like carrots, turnips, and carrots can be easily available in this season. This is because they can sustain the cold atmosphere.
Having these vegetables in any form as either boiled, raw, roasted can offer you benefits such as vitamins A and C, and an elevation of beta-carotene.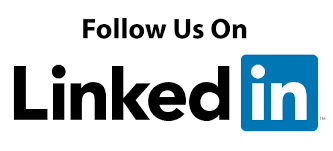 Read More: 5 reasons why you should have Ghee in Winters
Along with all the above ingredients don't forget to add desi ghee to your everyday diet during the winter season. This desi element, in our kitchen, is your new BFF! Yes, it's desi cow ghee! useful in cooking and for other purposes acts like magic.
8. Desi ghee
Our hunger pangs have no limits in the winter weather, and we end up adding in spicy patties and fried samosas, letting our meals go for a toss. The consumption of desi ghee in adequate quantities is the routine of one's to maintain the digestion on track in this seasonal change.
It is considered extremely healthy for wellbeing, as per Ayurveda. Even in winter, desi ghee should be your best friend for winter. Here's why it is healthy to add desi cow ghee every day in the winter season.
During winters, only one tablespoon of cow ghee daily will promote you to stay warm and improve your immunity against seasonal transition. This is due to the presence of fat in ghee.
The heat created from having food with desi cow ghee on top, in it, or even fried in ghee, will promote you to stay warm inside this winter, and it not only adds flavor to the dish but also a blessing from a cow with variant nutritional supplements.
Desi ghee for immune strengthening
Desi ghee is enriched in butyric acid, a short-chain fatty acid. Healthy intestinal bacteria transform fiber into butyric acid and then utilize that for energy and intestinal wall health.
The original form of 'ghee' can boost your immunity for a healthy body by consuming it. Sufficient production of butyric acid maintains the creation of killer T cells in the gut and thus it strengthens the immune system.
Prevent from cold and cough
During winter, colds and coughs lead to respiratory problems. It is believed that pure desi ghee consumption develops the immune system's health, which assists the body to combat infections.
Conclusion:
Our immune system acts most efficiently when lifestyle elements are in balance, and first and foremost is having the basic step of a healthy diet," says Seema Bonney, an emergency room physician and founder of the Anti-Aging Center of Philadelphia.
Based on the various advantages, it must be supported that the consumption of pure desi ghee is highly advised by many nutritional experts this winter. One of the leading manufacturers and suppliers of pure desi cow ghee from Suresh Foods. At affordable prices, buy Desi Cow Ghee online at: https://sureshfoods.com/