Have you been suffering from skin issues and infections? If you do not pay attention to care on time, such issues can lead to chronic infections and permanent impressions. If you are worried about using harmful chemicals to avoid your skin issue, then you should select a natural Ayurvedic to treat your skin.
Ghee or clarified butter on the face overnight is one such natural beauty medicine that works well to cure your skin with various skin-related issues. If you execute the implementation of ghee all over the body, you can still apply to harvest some benefits from this pure gift of nature.
Mix 1 to 2 teaspoons of desi ghee to your bath water and have a bath as usual. So that it will promote nourishment to the skin and cow ghee benefits to skin are immense to follow as a routine.

Read More: Desi ghee for skin whitening.
1. Use it as a moisturizer:
Ghee promotes hydration to the skin and brings back its patina. You can utilize it as a moisturizer to reduce your aging signs and dull skin. The remedy is particularly effective for dry skin during winter. The quality of ghee significantly reduces the dryness of the skin, making it glow even in a harsh winter environment.
2. Use on heal's chapped heels:
Ghee is also called Shata dhauta ghrita in Ayurveda, ghee enhances the burning agitation that causes skin inflammation or cracked heels. The light greasiness of the ghee cures the chapped heels potently in a quick time. For this, you have to apply the warm ghee to the infected field at night and swaddle the feet with a cotton cloth so that the ghee does not blemish your bed sheet.
3. Use it as a wounds reliever :
Scars and wound impressions on the skin make your look ugly. The application of ghee on burn wounds and herpes wounds, relieves the burning sensation giving you relief from pain and skin infections. It is also useful in lightening the scars that lead to accidental injury or chickenpox.
4. Desi ghee for glowing skin:
Ayurveda suggested desi ghee to the skin as a conveyor to inject herbs rich in nutrients in the body so that the intestinal zone is stimulated and the body tissues are cleaned properly. This causes the rapid elimination of toxic ingredients from the body, thereby leading to fat metabolism. All these activities enhance the blood supply to the skin cells, thereby promoting them to skin whitening and look beautiful. Health experts always suggested drinking a teaspoon of ghee daily and warm water to pursue the best output.
5. Use ghee to body massage:
Abhyanga Snan is quite popular in India, this tradition is commonly followed especially during the festive season when everyone gets to shower with aromatic oils and ghee to moisturize the skin and enhance its softness.
You can apply ghee to massage your whole body. This will be useful to cure all dry skin infections, scars, and wounds prepared to glow beautifully.
Make sure after massaging with desi ghee for skin, always use warm water to wash the body so that the excessive oil on the body gets removed.
6. Use ghee as a facial massager
Ghee has the inherent capacity to deeply nourish and moisturize your skin. It is important for women who wish to get rid of wrinkles and crow feet caused by ageing. Ghee is a natural and comparatively less costly product that can effectively remove the marks of ageing.
Just as you apply any facial massage cream, you can utilize ghee to massage your whole face and neck. After repeating the same procedure for best results twice a week, you will experience incredible results.
7. Use it in a face pack
If you want to get rid of dry skin and want to maintain it glowing all the time though, you must try one more essential ingredient to your dry skin face pack is pure desi ghee. Desi ghee for skin acts as a rich moisturizer that can deeply moisturize your skin cells and prevent them from the attack of pollution and harsh weather conditions.
8. Eye gel
Saffron and ghee when mixed along with other skin-improving herbs promote the smoothness and dark circle of the under-eye skin. The ghee deeply nourishes this intricate eye area and saffron promotes the generation of new skin cells and stimulates the elimination of the dross.
9. Use it for manicure and pedicure
Ghee is a rich source of K2, which is extremely good for your skin. Massaging your hands gently and feet with desi pure ghee for a manicure and pedicure improves their look.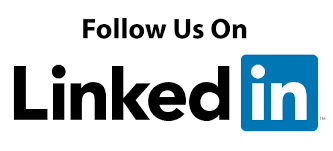 Read More: Beauty benefits of ghee for skin and hair health
Involve desi ghee in your daily skincare routine use it as following remedies:
Buy Pure Desi Cow Ghee Online: Order Now. Free Shipping

Apply ghee directly: Ghee is one of the most essential and effective skincare solutions that we can involve in our beauty routine. When you want a solution for dark circles, it is often suggested in Ayurveda as ghee is best for skin-related problems.
It will help promote hydration and smoothness to the skin or directly use it as eye cream. You can repeat it one time in a day for the best results.
Desi ghee + Gram flour: As all, we know that desi ghee has antioxidant properties that can help in tackling skincare issues, pigmentation, scars, etc. For this remedy Add 2-3 tablespoons of ghee in a bowl.
Then add lemon juice to the paste, mix all the ingredients properly to make a fine consistency. Apply this face mask to the face, wait for around 15 to 20 minutes, and then wash it off with lukewarm water.
Desi ghee + Honey: To get glowing and radiant skin there is a need for conscious care. Desi ghee is the best way to bring that benefit to the skin. For applying this remedy you need to take an equal proportion of ghee and honey and mix it well.

Apply this mask to your face for 15 minutes and wash it off with warm water. This will help in reducing dark spots and promote supple and naturally glowing and moisturizing skin.
Read More: What is Desi Cow Ghee Used For? There May Be Some Uses You Didn't Even Know About
Conclusion
Pure desi ghee detoxifies the whole body and locks the natural moisture of the skin. Applying for desi ghee promotes deep hydration and makes the driest skin soft. Grass-fed cow ghee acts as an excellent face oil and can be helpful for facial skin in various ways.
If you are a skin isolated person and wish to keep your skin glowing for longer than usual, use grass-fed cow ghee for your skin so that you can experience a wonderful benefit in a short time. You can buy pure desi cow ghee from https://sureshfoods.com which is made from grass-fed desi cow.