Whether it comes to the baby's development, we want best for your baby during their growing days or find an ideal way for their overall growth, pure desi ghee never lets you down.
It is simple to induce ghee into your baby's food. As ghee is made by collecting the milk solids from the milk, it can be suitable even if the baby has lactose sensitivity; it means that the baby is allergic to milk or hard to digest the milk byproduct.
There are various benefits of ghee on babies' health. It doesn't only assist your baby's good growth but also helps them to stay stronger and promotes healthy digestion, strengthening bones, and brain development.
Ghee is loaded with all of the essential nutrients and supplements for your baby without searching for multiple selections. Let us discuss the role of ghee in your baby diet more deeply.

Read More : When and how to give ghee to your baby, infant, and its health benefits?
Is Desi Cow Ghee good or bad for babies?
A child's diet requires a proper portion of nutrients. There are various vitamins, minerals, fats, etc. which should create a part of a healthy and balanced diet for any child.
Desi Cow ghee is one of the healthiest sources of fat. Ghee includes DHA which is recognized as a very effective aspect for brain development and body growth. Also, it acts as an energy booster, as the baby needs more energy to be active throughout the day.
Ghee is a rich source of calories that will encourage the baby to stay healthy and active. The anti-bacterial, antioxidant and antifungal characteristics of pure ghee are useful in enhancing digestion, eye health, and immunity. There are many such advantages of cow ghee for babies.
What are the health features ghee offers for kids and infants?
A growing baby requires nearly 1500 calories per day. These calories are useful in balancing the energy and fitness of the child. They also assist in the growth and development of the baby.
About 30% of calories that the child intake comes from fat. This does not mean that your baby needs oil-rich or fried food. Good sources of healthy fats benefit the child's welfare, hence ghee is suggested.
Ghee not only helps in offering energy to the baby but also helps in boosting immunity and healthy weight. A pure ghee massage is very beneficial for getting soft and nourished skin for babies.
10 Benefits of grass-fed cow ghee for babies
Massage oil – Pure desi ghee is the best massage medium for a baby. Ghee possesses natural moisturizing properties which help in maintaining the skin healthy, supple, and smooth.
Treats dry cough – An age-old medicine for dry cough for babies is to feed them peppercorn-induced desi cow ghee. An adequate portion of ghee infused with some black pepper powder is fed to the babies to cure dry cough.
Source of energy – Ghee is a very vital source of energy. It assists the babies to stay active for a whole day by providing the required calories and energy.
Moisturizer – Desi cow ghee acts as a wonder for dry skin which is often observed in small babies. This dry skin occurrence to babies leads to uncomfortable and irritation. Ghee is useful in moisturizing dry skin.
Useful in digestion – Ghee offers the secretion of digestive enzymes for the baby's health. Pure desi ghee promotes easy digestion of food.
A super source of vitamins – Ghee is supercharged with a source of vitamin A, D, E & K. These vitamins are nutrition for eyes, skin, overall health, and boosting immunity.
Brain Health – Ghee includes DHA as well which is required for brain development. DHA, which is a structural fat, aids in the progressive function of the brain and vision.
Useful in strengthening bones – Vitamin K in the cow ghee is useful in generating calcium in the body massaging oversees the bone's health.
Healthy for lactose intolerant babies – In case if your baby is lactose intolerant or casein intolerant, can offer them desi cow ghee without any abnormalities. As ghee is prepared from makhana. It does not contain the milk solids or other preservatives that other dairy byproducts generally contain. Also, desi cow ghee is casein (protein) free.
Treating eczema in babies – Eczema is a skin disease, which is an ordinary level found among babies, signalized by itchy, red, and swollen skin. The itchiness is majorly occurring due to dryness.
As the baby's skin is very tender we have to find a solution wisely. Hence, you have to search for a safer yet impactive remedy for curing this onset of eczema in your baby.
All you want to do is massage pure ghee around the infected part of the baby four times daily. Ghee acts as a moisturizer and promotes nourishment to the rough and infected skin by ignoring the cracking of the skin.
Due to antifungal, antibacterial, anti-virus characteristics, preventing further spreading or inflammation of eczema can be controlled effectively. The anti-inflammatory quality of the ghee will be used in the treatment of eczema.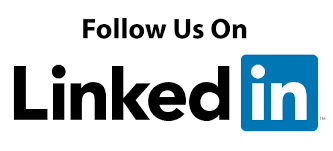 Read More : 5 Reasons To Use Ghee To Transition Seasons
When can I feed ghee to my baby and how much is safe?
We should take suggestions from ayurvedic doctors before initiating any desi ghee to your baby's diet i. But once you get to know how to offer desi ghee to your baby, make sure that you prefer only pure and organic desi cow ghee. Here is a trending measure of ghee for babies.
| Age | Quantity | No of servings |
| --- | --- | --- |
| 6 months | 1/4 teaspoon | 2 |
| 10 months | 1/2 teaspoon | 2 |
| 1 year+ | 1/2 to 3/4 teaspoon | 3 |
| 2 year+ | 3/4 to 1 teaspoon | 3 |
You can safely buy any ghee from SureshFoods as it is covered under the tested purity. You can select from verified and 100% authentic Vedic cow ghee options like:
Conclusion:
Ayurveda recommends the intake of pure desi cow ghee for babies as well as adults. The health system and skin of small babies are very sensitive. Any adulterated option can lead to hazardous to the baby's health.
Hence, if your expert has advised intake of desi cow ghee for your baby, you should only prefer 100% pure desi cow ghee which is made by the traditional Vedic method.
You should always be curious whether the ghee you are buying is pure, authentic, and verified. Here am suggesting all in one quality product of desi ghee, you can buy online here: https://sureshfoods.com/