If you are already aware of what ghee is, it must be because you're familiar with Indian cooking. Ghee is a type of clarified butter basically used in South Asian cuisine, and it also acts as traditional medicine and some custom holy rituals.
In India, cow ghee is often closely related to Ayurveda, a 5,000 year-old natural healing form. Cow ghee is used in sattvic food in Ayurvedic medicine.
It is often preferred in detoxification of the system. Pure ghee made from cow milk has a lot of health benefits compared to other alternatives. Grass-fed cow ghee is the best choice for an overall health system.
According to research done in 2010 in the journal AYU (An International Quarterly Journal of Research in Ayurveda), an adequate quantity of desi cow ghee may enhance triglyceride levels but doesn't elevate the processes that are connected to a higher chance of cardiovascular disease.
In another study, ghee has been found to have protective impacts on the liver, anticonvulsant advantageous, and may help with cure healing and memory boosting.

Read More : Ghee benefits for hair
Why Should You Add Desi Cow Ghee to Your Routine?
Ghee is a clarified form of butter that is popular in culinary usage in the region of Middle East India. It is prepared from cow buttermilk, which is boiled on low heat until the moisture content evaporates, by straining the milk solids.
The solids are glided off if desired. After straining, the only golden liquid form of fat is Pure Ghee. Indian cow ghee allows it to boil under high heat, as it possesses a high smoke point compared to other products.
Desi cow ghee can be followed as a healthy lifestyle tip with herbal medicine and an incredible ingredient for healing various disorders. Besides all things, Indian cow ghee is the pure conformation that offers abundant health benefits and sacred spiritual and medicinal values. Desi cow ghee is golden goodness for a healthier choice.
How to add desi cow ghee to your everyday diet
You can use it as your primary cooking oil fat for sautéing, frying purposes.
Use it in place of butter for baking goods.
Along with desi ghee and sea salt, you can shallow fry steamed vegetables.
Add it as topping on smoothies, Lintels, and sweets.
For roasting vegetables, you can pour ghee on a pan and toss veggies.
Ghee is a powerhouse of nutrition
One tablespoon (15 gm) of desi cow ghee contains about 135 calories, all of which is achieved from fat. A small portion of grass-fed cow ghee has 15 gm of total fat among which 9 gm of saturated fat and 45 percent of the daily need.
A tablespoon of ghee contains about 45 mg of cholesterol or it can fulfill 15 % of the daily need. sodium, carbohydrates, fiber, sugar & protein are not present in desi pure ghee.
But pure ghee is also enriched in vitamin A, a fat-soluble vitamin that enhances eye health, immune function, and cell development. One tablespoon of ghee nearly contains vitamin A as 1/2 cup of carrots has.
Desi cow ghee is also a good source of antioxidants and is best for immune health. It has a higher level of butyric acids and fatty acids that have antiviral qualities.
Grass-fed ghee enriched with fat-soluble vitamins like vitamins A, D, E, K.
It makes the pure ghee rich in Omega 3 and 6 fatty acids.
It produces conjugated linoleic acid (CLA).
It is rich in butyrate.
Grass-fed cow ghee acts as an immunity booster to people of all ages.
The intake of grass-fed cow ghee acts as an energy booster that keeps you active the whole day.
Grass-fed ghee acts as a detoxifying agent and thus is used to flush out various impurities from the system.
Grass-fed ghee has anti-inflammatory and antioxidant qualities.
The benefits of consuming cow ghee
Pure ghee includes all essential nutrients together with antioxidants, antifungal and antibacterial characteristics which is beneficial not with one but with several problems. It enhances digestion, useful in strengthening bone, maintains arteries health, offers immunity, and plenty of more.
Indian cow ghee helps in promoting digestive health by regulating the secretion of enzymes, it's also quick to absorb because of the presence of lower chain fatty acids.
Thus, this develops the productivity of the system also. People who are prone to digestion issues must intake desi cow ghee to be relieved from it.
If you are experiencing bowel syndrome issues then consuming a spoonful of pure ghee along with a cup of warm milk can regulate your to accommodate your bowel issue.
As grass-fed cow ghee is a rich source of vitamin K2 which is useful in reducing the calcium depositions in the arteries area, it helps in preventing arteries from getting damaged. It also helps within the working of the guts and builds a good cholesterol level. Thus, the presence of vitamin K2 prevents tooth decay as well as protects your teeth from cavities.
If you have desi cow ghee on a regular basis it stimulates lubrication to bones to boost bone strength. Pure ghee maintains the health of the sensory organs by figuring appropriately and making your brain and body alert.
For teenagers and children, grass-fed cow ghee or desi cow ghee is a wise choice because it promotes healthy bones and boosts the immune system. If your child is underweight then pure ghee also helps in gaining healthy weight
Intake of desi cow ghee during pregnancy is usually recommended by most doctors too. It boosts the health of the pregnant woman still as it protects the fetus from problems that will arrive after the birth.
Desi cow ghee also offers healing benefits to cure wounds. You can apply it over the infected area and you'll be able to observe the results in some days.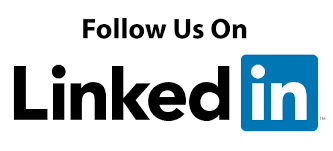 Read more : How desi cow ghee is helpful in everyday problems
Conclusion:
Ghee acts as a nourishing and healing agent. You can eat as a weight loss remedy also for weight gain. Desi cow ghee on a regular basis avoids heart-related issues. So, inducing ghee as an integral part of your daily food can be very beneficial for your well-being.
Ayurveda, suggests the use of grass-fed cow ghee on detoxification via ingestion, like ghee enemas. It has been trusted successfully for thousands of years to maintain intestinal health. To reap the incredible benefits of organic grass-fed cow ghee, you can buy it online at our website: https://sureshfoods.com.