There might be no one who doesn't know about the importance of eating cow ghee. If you are a part of an Indian family, there are a lot of values of Desi Cow Ghee that you might have heard during your growing years.
The cow ghee is prepared from cow milk infused with medicinal values and offers several health benefits. In terms of digestion, heart health, constipation, hair, and skin health, desi cow ghee is a very effective remedy.
It includes butterfat and milk proteins. The process of making cow ghee includes boiling butter and then removing butterfat from it. The milk solids are taken out and the rest which is left is known as the pure clarified ghee.
We have seen our parents and grandparents suggest the importance of having pure cow ghee in our diet daily. Consuming a spoonful of ghee in lunch and dinner is a routine that has been followed through generations.

Read More : Desi cow ghee- a natural testosterone booster for men
Cow ghee includes nutrients along with antioxidants, antifungal, and antibacterial characteristics, which assists an individual not with one but with many issues. It enhances digestion, useful in developing bone, prevents arteries, offers immunity, and many more.
1. Regulates digestion
Desi ghee is recognized to be one of the most digestion-friendly dairy fats. It assists in regular digestion, avoids constipation, and is useful in detoxification. Ghee includes butyric acid which moisturizes the cells of the intestines.
This golden syrup is also useful in avoiding inflammation and enhancing the digestive system. Unlike butter or oil, Ghee stimulates the process of food digestion.
2. Promotes weight loss
Butyric acid, which is useful for indigestion, is also useful to burn stubborn fat by regulating metabolism. Many doctors suggest desi ghee instead of butter for people with overweight issues. You can read more about ghee for weight loss.
3. Boosts immunity
Ghee is enriched with fat-soluble vitamins like A, D, E, and K. Desi cow ghee is useful in building immunity. These vitamins perform a key role in the health of the heart, brain, and also bone functioning along with immunity-boosting.
4. Avoids inflammation
The content of butyrate enemas and oral butyrate present in desi ghee is medicine to cure inflammation in the bowels. A few instances of inflammation are ulcerative colitis and Crohn's issues can be treated with desi ghee. Ghee is packed with conjugated linoleic acid and has antifungal, antibacterial qualities.
5. Suitable for lactose intolerance
Even if you are lactose intolerant or casein intolerant, you can have desi cow ghee without any adverse effects. Since desi cow ghee is made from simmering solid butterfat, it does not contain any adulteration or impurities that other dairy products generally have. Desi ghee is lactose-free and casein-free, suitable for all ages.
6. Healthy fat source
Our body needs some fats for functioning the brain, nerves, and skin health. These good fats are also essential for developing cell membranes and boosting them.
If the ghee includes any additives or adulteration like hydrogenated oils, trans-fats, or oxidized cholesterol, it won't be beneficial to your system the way pure desi cow ghee does.
7. Higher smoking point
Many dieticians suggest that ghee is really safe for cooking, particularly if you are trying frying food. As ghee possesses a high smoke point, other cooking fats create toxic fumes when subjected to a high temperature.
But desi ghee does not generate any toxic or harmful free radicals under high heat. Desi ghee is one of the safest and healthy choices for frying, sauteing, topping, baking compared to other options.
8. Treats burns and offers skin benefits
An organic and age-old therapy for curing burns is the application of desi cow ghee on the burnt area. Desi cow ghee acts as medicine to heal swelling in the body. Even for injuries, ghee is suggested.
Ghee acts as a natural whitening and does wonders for wrinkled skin. Even dry and chapped lips can be cured to be supple and soft by rubbing ghee as a lip balm. For any rash, burn, or dark circles under the eyes, ghee is like a miracle remedy. You can read more about the benefits of desi cow ghee for skin and hair.
Why choose Desi Cow Ghee?
There is no lack of conviction that desi cow ghee has immense health benefits that can assist you to deal with your health and inner tissues of the body.
But consumption of desi cow ghee in the right portion is very essential and healthy as well. The golden tonic desi cow ghee is free of any type of preservatives or any chemical which may injure you in any other way.
The organic desi cow ghee enhances the density of the bones, hormones, clear vision and also diminishes malnutrition. It also assists in lowering the pain that may occur after delivering birth to a baby.
This is the cause why many people are choosing grass-fed cow ghee which not only benefits individuals but is also beneficial for their families. If you are concerned about your family's health then you must prefer good and healthy choices for them.
Suresh Foods offers you the pure and organic pure cow ghee with which you can experience immense health benefits. Our product desi ghee features both a healthy and happy life too.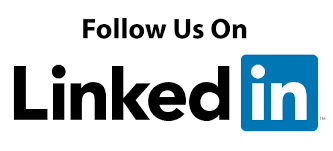 Read more : Good fats and bad fats for diabetes
Conclusion:
Ghee is beneficial for inducing in your daily routine for building immunity and enhancing the digestive system. A healthy system and strong immunity both play a key role to stay fit and happy.
To achieve the values of desi ghee for everyday meals then have it in proper proportion. one should have to buy a 100% quality-rich grass-fed cow ghee prepared with the help of wooden churning following the old Bilona process.
This customary way includes setting the whole milk into curds and a bilona to get the butter which is later heated to make golden syrup pure ghee. You can buy this family health booster from our online store, for click here: https://sureshfoods.com.