Ghee has been an important ingredient in the Indian kitchen for a long time. We have been using cow ghee for cooking and for medicinal purposes. Apart from that, it is also an important part of our religious rituals. But did you know that ghee has a lot of benefits for skin & hair as well?
Desi Cow's ghee is one such power-packed natural ingredient, easy to store and use, and a must-have in your skin and hair care. Ghee is rich in antioxidants such as vitamins A & E, which help to fight free radical damage. It contains fatty acids that nourish the skin and make the hair healthy & strong.
Ghee is one of the excellent moisturizers for dry skin; it removes any dark spots, dryness, and dullness and makes skin beautiful, bright, and glowing. Ghee also acts as a powerful antioxidant that fights free radicals and promotes cell growth. Ghee is very beneficial for hair. Ghee removes any frizziness and makes hair long, strong and shiny.Because of its antioxidant and fatty acids properties, Ghee is also a great home remedy for treating split ends of the hair. Split ends actually happen when the ends of your hair become extremely dry, brittle, and frayed, and exposure to extreme weather conditions (may be cold or dry), and using toxic hair care techniques in a daily routine such as blow-drying, straightening, and curling may result into split ends. They are also caused by using chemical hair products.

Ghee is known to hydrate all skin types. It contains essential fatty acids that induce hydration in the skin cells, thus moisturizing dry skin. Ghee is also considered one of the best natural anti-ageing solutions.
Read More : 12 gorgeous beauty benefits of ghee for skin, hair and more
Along with skincare, ghee is a very useful ingredient in hair care & beauty regimens as well. It conditions dry, frizzy, and rough hair and makes it extremely soft and glossy. A combination of ghee and olive oil (or coconut oil), when applied to the scalp till the end, can treat almost any problem related to hair.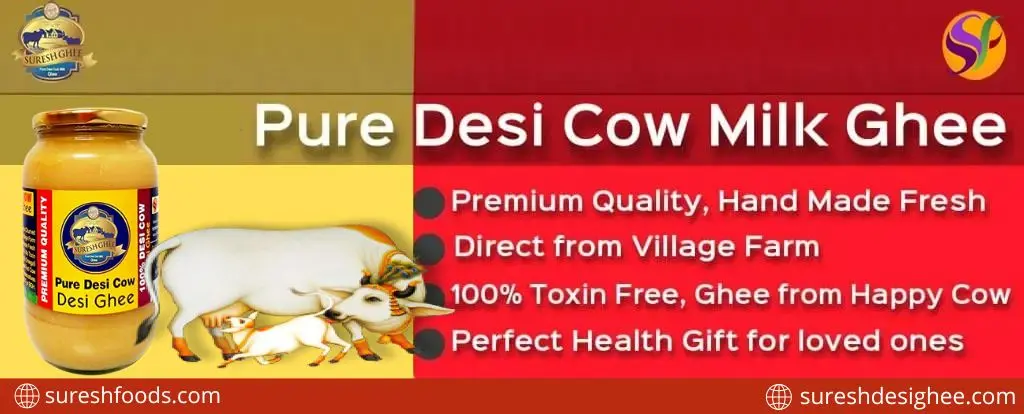 Buy cow Ghee Online: Order Now. Free Shipping
According to Ayurvedic experts ghee is considered as an excellent anupana (vehicle) for transfering herbal extracts to the deep layers of tissue within the skin, as it can connect with other nutrients and herbs to help penetrate through. Among the beauty essentials, ghee is renowned as a great 'carrier ingredient' that improves the potency of few other herbs by carrying active components within the deep layers of the skin cells, and supports the skin to unveil a radiant glow over the course of time. After application, the pure cow's ghee is continuously washed over many times, it tends to transform into a soft, cooling, moisturizing, smooth cream that can be absorbed by the skin more efficiently as compared to the regular ghee.
Ghee consists of healthy fat, and has been renowned as one of the healthiest nourishing agents for skin. Ayurveda suggests the utility of ghee as it is one the finest among all fats, and has around 1,000 potential advantages.
Ghee proves to be an Ojovardhark, which illustrates that it enhances the complete vitality and life energy that is ojas of the body. Also, Rasayana and Kanti Prada are further necessary qualities, which are caused due to its antioxidant and radiance boosting properties.
Ghee can be utilized as an important ingredient in traditional DIY skincare recipes as one can apply it as a hair mask for deep nourishment, or combine it with further anti-inflammatory ingredients like turmeric and honey for an instant fix at home.
Due to its nourishing and hydrating properties, Ayurveda recommends using ghee for skin care. But, unlike other ways, Ayurveda recommends a special and more effective way to use ghee on skin.
Let's have a look at the benefits cow ghee has to offer for skin and hair and how to use it.

7 ways Ghee help you skin:
Moisturizes the skin : Use half water and half desi ghee, mix well and massage on your skin. Let it sit for 15 min and then wash off with cold water. This will give you Soft and Smooth Skin. You may apply the same on your face, hands, legs.
Hydrate dry skin : Omega 3 fatty acid present in Ghee help deep hydration and make even the driest skin soft and smooth. A warm ghee full body massage is an antidote for dry winters. You can use it on navel and lips to get pink lips.
Brighten skin: For getting brighten skin, use a simple mask of Raw Milk, basen and equal amount of Ghee apply the mask and keep it for 20-30 minutes and wash off with cold water. You will instantly notice the brightness in your skin.
Prevent pre-aging signs by slow down the process: Massaging with Ghee beat aging by many years.
Cures chapped lips : Using a drop of ghee on your lips at night will lock the moisture and keep your lips soft and pink.
Brightens up eyes : Dull, tired eyes? No more. Just apply a little ghee under your eyes regularly and get bright, fresh and relaxed eyes within a few days.
Prevent and cure under eye dark circles : Ghee also helps clear up dark circles. Smear it on your upper eyelids and under your eyes to get rid of that raccoon look.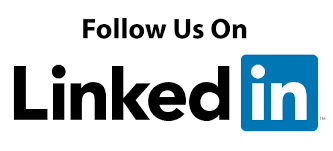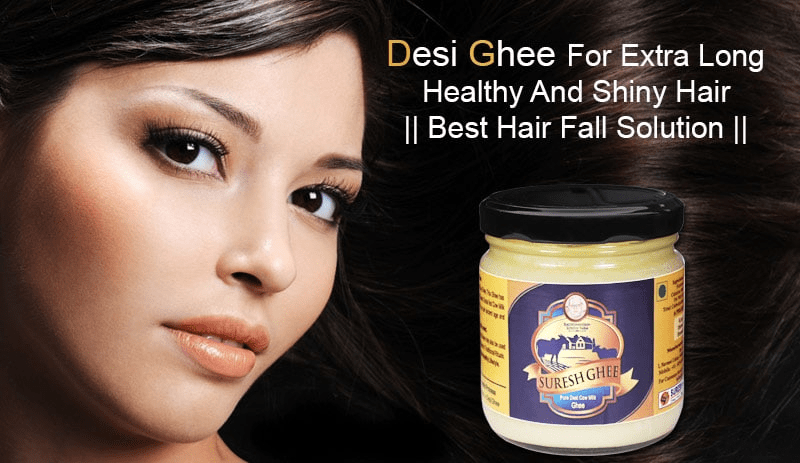 People have been using desi ghee for hair growth, and you can get the same benefit too. Just massage your scalp with warm ghee mixed with equal parts coconut oil. The blend nourishes your scalp and encourages hair growth.
As a natural conditioner desi cow milk ghee owing to its essential fatty acid content, it can improve circulation to the scalp through simple massages Or consume it to benefit from vitamins A, D, and E that support sebum production, fight hair loss, and protect your locks from oxidative stress and hair fall.
Cure split ends : Massage of warm ghee on the tips of your hair locks, and washing of the hair with mild shampoo will give you split ends free hairs . You will not have to use and conditioner.
Deep condition the hair and scalp : Massaging warm desi ghee on head scalp and hairs will prevent dry and frizzy hair and turn them into soft, shiny and manageable tresses.
Stimulates hair growth: Ghee nourish your scalp while massaged with warm ghee mixed with equal parts of coconut oil. And encourage hair growth.
Cures bald patches: The baldness or bald patches on the scalp spoil the entire face look, are you agree? How our hair contributes tons to our overall look or appearance. Drink a glass of milk mixed with ghee and turmeric powder for hair repairing and to slowly curing the bald patches on your scalp.
Treat any scalp infection : Apart from making your hair strong, shiny, and long, ghee works as an excellent medicine just in case you've got a scalp infection. Ghee may be a foodstuff and helps to kill the bacteria that cause scalp infections. If you've got white spots on your scalp, massage the scalp with hot ghee twice every week to assist get obviate scalp infections.
For detangling hair : Tears and tangles in your hair are so annoying. They're harmful! Also, let's not forget what proportion they hurt once you attempt to comb tangled hair. Tangled hair is more susceptible to breakage and thinning. Fortunately, ghee for your hair can assist you to look occasion-ready. Simply use touch on your hair after washing it, to detangle and smoothen it. Say hello to more manageable hair!
Read More : 7 Impressive Desi Ghee Benefits
Incredible, isn't it, how something so simple and everyday is actually loaded with immense benefits? Start using ghee regularly to enhance the natural beauty of your skin and hair.