Diabetic patients have to be wary of their dietary choices, considering their diet may impact their blood sugar levels. For instance, the 'healthy cooking oils' that generally promise good health are actually doing more harm than good.
So, what's the best option? Ghee! Although ghee contains a good amount of fat, it has made its way to the good books of many health experts. Ghee has long been used as a medicinal ingredient with important nutrients that may help keep diabetic patients healthy. What makes ghee an excellent ingredient for diabetics? Let's find out.
You are always advised to eat healthy foods alone when you have a diabetic condition. You monitor your sugar levels at home with a glucometer, exercise regularly and take the prescribed medication. However, diet is without any question the most important of all. Certain foods, oils, and fats are to be avoided under high blood sugar conditions.
Although a fat-containing food, Ghee has been widely used, especially throughout India. It is considered to be an essential ingredient in regular foods in homes and it is no doubt that we eat plenty of it.
The main content of ghee is fats. But they are apparently harmless and instead can help in body metabolism. Pure butter, extracted from cow milk, is what the nutritionists advise as a remedy for diabetes.
In the Southern part of India, there is the tradition of feeding babies rice and ghee. Latest studies have proved that rice, when mixed with desi ghee, is easily digested inside the body. The healthy fatty acids present in ghee work their magic for quick metabolism and breakdown of sugars into useful components.
One of the major benefits is that the Linoleic acids in ghee are good for your heart and digestive system. A daily dose of desi cow ghee in diet can actually help diabetic patients in lowering their blood sugar levels. They can also help in the secretion of various hormones inside your gut which will improve digestion.
The best of these hormones, which ghee assists to produce, is insulin – the one most needed to reduce blood sugar levels in the body. Thus, it is quite certain that ghee goes a long way in bringing down blood sugar for diabetic patients.

According to Macrobiotic Nutritionist & Health Coach Shilpa Arora, "Ghee is medicine for diabetics. The fatty acids in ghee help in metabolising & balancing high blood sugar.
Moreover, if ghee is added to rice, white bread, and parathas it becomes easier for the diabetics to digest the sugar from rice effectively. Make sure you use Vedic ghee. Milk should ideally be used from desi cows to reap maximum benefits."
A2 DESI COW GHEE: It's pure, it's healthy and it's irresistibly flavorful. Yup, being good to your body doesn't mean you have to compromise on taste. Extracted from the curd route of cow's milk, this pearl-golden nectar has an excellent range of benefits to offer, which brings it among the ranks of super-foods.
The ghee made using the Vedic method is 100% natural (true to its name!) hand-churned and made of curd, not cream, in line with the core principles of true-and-tested Ayurvedic traditions that, by the way, date back over 4,000 years.
Buy Pure Desi Cow Ghee Online : Order Now. Free Shipping
Here are a few reasons to add desi cow ghee in your daily diet.
Desi cow ghee is a source of healthy fat, which helps in absorbing the nutrients from the food that you are eating. This process aid in regulating blood sugar level, further ensuring diabetes management.

It is known to regulate smooth functioning of the digestive system. Including the right amount of desi ghee in your daily diet will ensure proper management of constipation.

The fat deposits accumulated in the body are said to melt down by the right consumption of desi cow ghee thereby helping to manage diabetes in an efficient way.

Consumption of desi ghee has been known to improve the functioning of gut hormone. This function helps to enable better secretion of the hormone insulin, which in turn helps in managing diabetes.

Ghee is also known to be a rich source of vitamin K & other antioxidants that help boost immunity, which is generally weakened in case of diabetics.

Using desi cow ghee can actually help reduce bad

cholesterol

levels.

Adding desi ghee to high carbohydrate foods with high glycaemic index like rice, white bread, parathas and others may actually help lower their

GI

and benefit diabetics.

The presence of linoleic acid in ghee that helps to decrease chance of various cardiovascular diseases that are some of the common complications in diabetes.

Ghee is also known to be a rich source of vitamins such as vitamins A, E, D, K, as well as beta-carotene. These are important antioxidants which go a long way in helping to manage diabetes in an effective manner.

The bad cholesterol levels can be reduced if you add the right quantity of desi ghee to your daily diet.
Read our blog – Why The Pure Desi Cow Milk Ghee Is Costlier Than Normal Ghee?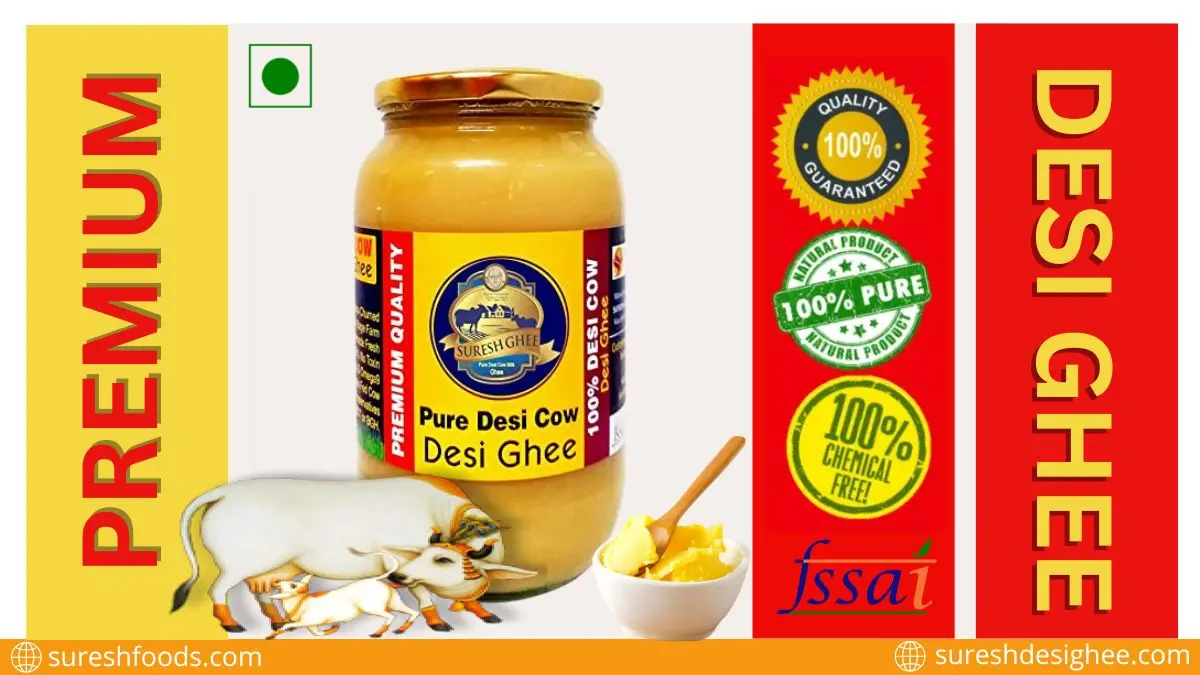 Buy Pure Desi Cow Ghee Online : Order Now. Free Shipping
Ghee is slowly gaining popularity as a healthy choice and has become one of the most sought-after cooking oils, just like it used to be in the past. People are now coming around to believe in the several health benefits that pure ghee has to offer.
New research has found out that the cooking oils which claim to be healthy and full of necessary nutrients are losing their race because of the growing popularity of ghee as a cooking oil.
It is claimed that some amount of fat is necessary for the body and the fat that is present in ghee is not bad for diabetics if you are not overindulging in ghee. It is a source of saturated fat and one tablespoon of cow ghee contains around 14 gm of saturated fat, 28 milligrams of cholesterol, and around 120 units of calories.
Diabetic patients suffer from extra blood sugar & which creates lots of physical hassle. As a result, diabetic patients should follow some strict rules when it comes to diet. Instead of using common cooking oils, modern dialecticians recommend the use of ghee for diabetic patients.
However, only good quality 100% pure desi cow ghee is recommended for diabetics as it can offer several health benefits for them. Hence, it is safe to consume desi ghee during diabetes but it should be pure ghee.
Desi ghee is meant to be a diabetes medicine. It helps in metabolism and performs a vital role in balancing high blood sugar levels. You can add ghee to soups like tomato, clear, or mushroom to great taste. Can eat desi ghee with jeera rice or you can use ghee for roast jeera and add it to rice. If you are baking cakes, pancakes and muffins then apply ghee on the surface with a brush instead of butter.
Indian cow ghee is a healthy alternative to butter while roasting pav or adding ghee in pav bhaji to make it a tastier and more digestive option. A2 desi ghee can be called a superfood because it is a rich source not only in vitamins but also in carbohydrates. Consumption of ghee gives natural control to the diabetic.
We will see why ghee is a good option for diabetics:
Ghee is enriched with a high amount of fat, which is considered healthier for absorbing nutrients from the food for instance, " Add ghee to rice which helps diabetes to absorb the sugar from rice effectively."

Most of the complications in diabetics are said that linolenic acid in ghee reduces the risk of cardiovascular disease.

Glycemic food contained with ghee helps in reducing the impact on your blood sugar levels.

Generally, we know the vitamin A, B and k boost the immunity of diabetic patients which are already possessed by ghee.

Consumption of ghee in proper format ensures your digestion or if your consumption is in excess then it will also produce a reverse effect so the diabetic patient has to follow a proper diet.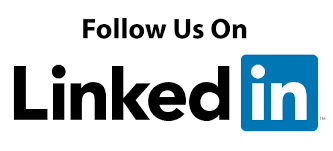 Ways to Use Ghee for Diabetes
Stir Some into steaming hot rice
Rice always tastes delicious if you add some warm ghee to it. You can roast some jeera in desi ghee and add it into rice to make a quick jeera rice.
Use desi ghee for roasting pavs instead of butter
Replace butter with desi ghee while making pav bhaji, use desi ghee to roast the pavs. They might actually taste better and you can add ghee in the bhaji also. In case you didn't know, many people prefer using desi cow ghee instead of butter.
Make flavourful soups with ghee
Stir in ghee into soups to make it creamier and let them brim with flavour and aroma. Be it any kind of soup; tomato, cream of onion or mushroom soup, ghee will never disappoint you.
Use ghee in place of butter while baking
Any time a baking recipe calls for butter, you make use of desi ghee instead. You will soon be churning out wonderfully moist cakes, pancakes, and muffins with the splendor of ghee.
Desi cow ghee is a great ingredient, one should remember that moderation is key. Do not overdose on ghee & make it a key to eating everything unhealthy. Consult your diabetes specialist before even consuming a spoonful of the wondrous ghee in order to reap its maximum benefits.
---
Recommended Ghee Consumption for Diabetes:
While ghee can provide nutrition, individuals with diabetes are required to ensure caution during their consumption. A moderate amount of monthly consumption of approximately 500g is suggested to be healthy. It is important to comply with such recommended quantities and resist exceeding it. For a diabetic person, the advisable daily limit is one or two teaspoons of ghee. It is beneficial to ensure that people who suffer from diabetes do not exceed such suggested dosages. Although this may not unfavorably affect glucose levels, it could have a remarkable impact on cholesterol levels.
Effect on Blood Sugar Levels:
Ghee tends to have a low glycemic index due to the presence of its antioxidant and omega-3 fatty acid consistency. Such not only assists digestive health but also provides nourishment to its neural health. The nutritional advantages of desi ghee stretches out to everyone distressed about their good health, not just people having diabetes. The fatty acids being present in ghee supports in stabilizing and metabolizing increased blood glucose levels.
Choosing the Right Ghee for Diabetes:
Cow ghee, having its above-average heating point, is considered to be beneficial for sustaining beneficial nutrients during the process of cooking. Choosing organic and pure ghee is suggested for individuals with diabetes, assuring the deficiency of artificial adulterants and harmful ingredients.
Ghee vs. Butter for Diabetics:
Ghee is well regarded as a healthier substitute and a superior cooking choice for people suffering from diabetes. It caters as a source of beneficial fats that regulate the absorption of nutrients from consumed meals. Furthermore, ghee possesses a record of both medicinal and culinary benefits, standing out as a preferred option for those maintaining diabetes.