Who doesn't dream of beautiful and flawless skin? Not to deny the fact that all skin tones are beautiful, what is important is, to keep the skin blemish-free and free from other skin ailments.
In this modern lifestyle, be it the fast-food culture or environmental pollution, everything has a direct effect on our skin and causes our skin to look dull and aged.
But there is a miracle kitchen ingredient that can help in boosting the glow of the skin and reduce the blemishes and keep the skin moisturized and healthy. Desi Ghee has been a part of our kitchen forever now.

The importance of Desi Cow Ghee has always been shown in our culture. It is considered one of the most powerful food ingredients. And it is one of the healthiest forms of fat which pampers our body with energy.
In India, Desi Ghee is used not only as a food ingredient but also to lighten lamps, in religious rituals and on various other occasions. Ghee can be obtained when moisture is completely removed from butter and that's why ghee is known as 'clarified butter all over the world.
Every nation has its own beauty secrets. Like green tea in China, Argan oil in Morocco, and in India, it's Ghee (and turmeric). Desi ghee is an excellent moisturizer for the skin and besides that, there are many other benefits of ghee on the face.
Read More : Benefits of Organic Ghee Or Grass fed Ghee
A point worth mentioning is that apart from using ghee directly on the face, one or two drops of ghee applied on the belly button every night before going to bed really does miracles on the skin by keeping the skin moisturized and also works on reducing the inflammation caused by acne and pimples.
It also does the work of keeping acne at bay as well as helps in moisturizing the chapped lips. Now we shall look at the benefits and ways of using ghee for brightening our skin.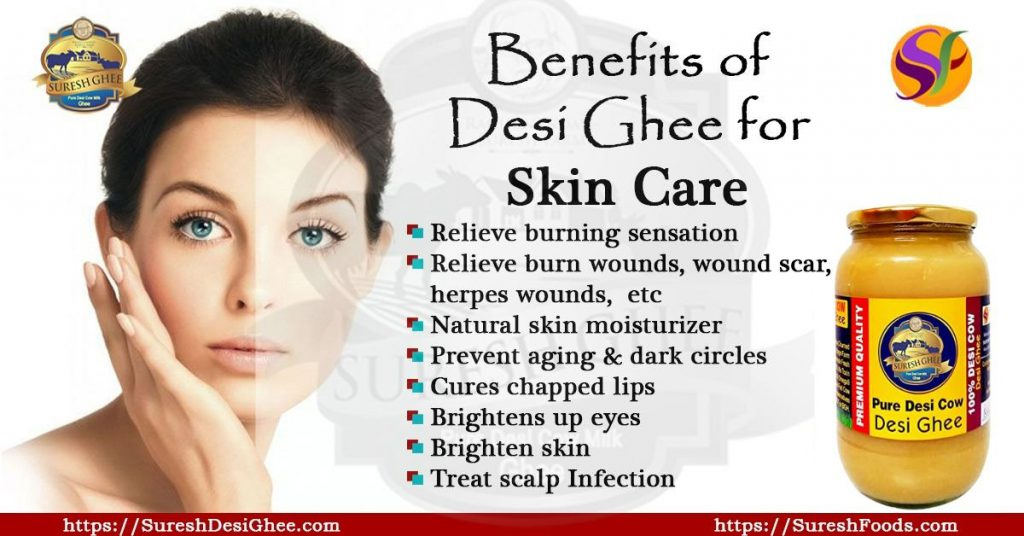 Ghee purifies the skin and imparts a healthy beautiful glow. Ghee can be used to make a face pack to get glowing skin. Take some ghee and milk, and to this add gram flour (besan) and mix well. Apply this paste on the face and wait for 20 minutes and then wash off your face with cold water. This face pack will add a beautiful glow to your skin. Therefore, in this way, we can get the benefit of ghee for the face and makes our skin glow.
Read More : Cow Ghee Benefits for Cold & Cough
Ghee Benefits For Skincare
Ghee is known to hydrate all skin types. It contains essential fatty acids that induce hydration in the skin cells, thus moisturizing dry skin. Ghee is also considered one of the best natural anti-ageing solutions.

Remove Scars
Desi Ghee is one of the options for you to try if you have scars on your skin. Sometimes when not caring, these can become permanent marks. Desi ghee application on scars, help it lighten day by day you use ghee on your skin.

Heal Burn Wounds
The remedy with desi ghee is that it's good for soothing burns – whether it's kitchen burns from the stovetop or sunburn. Just apply a suitable amount to your skin. Keep reapplying after you wash your skin.
It's said to promote rapid healing and even prevent a bad burn scar from forming. This will aid in extracting the heat from the wound and the process will relieve the skin. Desi ghee is a good home remedy for skin burns.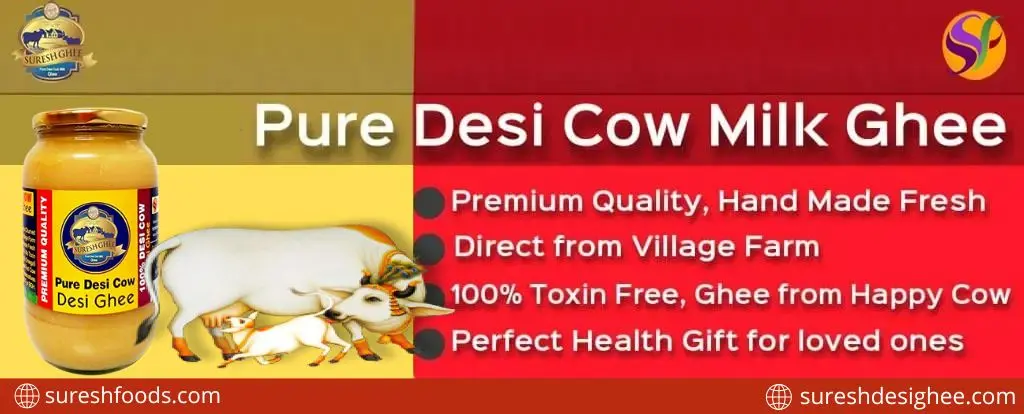 Buy cow Ghee Online: Order Now. Free Shipping

Black Spots / Dark circles
For dark circles or black spots; revive dull and lifeless skin by using ghee in your face pack, just before you are off to bed. Applying ghee on the face overnight will help to lighten the black spots.

Makes your skin glow
Ghee purifies the entire system and seals in the natural moisture of the skin. Consequently, the dull, dry skin becomes a healthy and glowing face. Repeat this remedy twice a week to experience the amazing skin health benefits of ghee which is to make your skin glow.
It has been ages since we are using Desi ghee in India. Our tradition not only adds ghee to our diet for good health; but also desi ghee has been adopted as a good skin caring product too. In Ayurveda, there are many formulations that have been used for skin care.
One of the ayurvedic treatments is Shata Dhout Ghruta (100 times washed Ghee) It is traditional Ayurvedic skin cream. It's completely natural and chemical-free. Very useful for achieving radiant and glowing skin.
Shata Dhout Ghruta is prepared from organic ghee (made from cow milk) by washing it repeatedly 100 times using a specific method prescribed in Ayurveda. This process transforms the ghee into a soft, cooling nourishing silky cream.
Use: It is an excellent astringent, Moisturiser, Anti-wrinkle and cleansing cream. It can be used as a daily moisturizer on the face (or whole body) or for facial massage. Also, it has a calming effect on reddish or burned skin and on eczema and rosacea.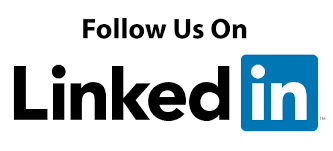 Other Ways – How to use Ghee for Skin Whitening
To brighten your skin naturally, ghee is the best available option. Here's how you can use it:
Prepare a face mask by mixing besan with an equal amount of ghee and water.
Mix the paste well and apply it evenly to your face and neck.
Leave it on for 15 minutes and then rinse it off with cold water.
If applied regularly, you will notice that your dull and dry skin will soon become healthy and glowing.

FAQ
What are the Benefits of Overnight Ghee Application ?
Regularly massaging ghee overnight can lead to several benefits for your skin. It helps in reducing the dark and dull patches, minimizes the appearance of fine lines and wrinkles, and enhances your complexion. 

Following are some tips for applying ghee to your skin to yield such benefits:
– Make a mixture by adding equal quantities of honey and ghee.
– Apply such paste finely to your face and let it rest on for a while.
– After a particular time, gently rinse it off using lukewarm water.
Such treatment is significantly efficient for acknowledging issues like wrinkles, age spots, acne, and signs of aging.

What are the Steps for Using Ghee to Lighten Your Skin ?
In order to lighten your skin, follow the given steps:
– Mix equal portions of drops of ghee and turmeric powder in a mixing bowl, as both the ingredients have antioxidants that support in skin lightening.
– Mix the ingredients until they form to be a thin paste. Apply such mixture finely across your skin, resisting sensitive areas like the eyes and lips.
– Let the solution completely dry, then wash it off carefully with cold water.
Wipe your skin clean with the help of a tissue.

Are there any Possible Adverse Effects of Ghee Application on the Face ?
Although applying ghee on your skin can have several health benefits, there are some  potential drawbacks if it is utilized inappropriately or if you have sensitivity to it. Ghee tends to have the potential to enhance the growth of bacteria, specifically if you've had earlier skin issues. In such cases, it is suggested to resist utilizing ghee on your skin and explore possible methods.
Ghee can also deteriorate oily skin by clogging pores, potentially resulting in acne flare-ups rather than minimizing them. Furthermore, it may lead to allergic reactions, skin discoloration, or facial swelling. Make sure to conduct a patch test and introduce caution when utilizing ghee on your skin, Specifically if you have a history of skin sensitivities or conditions.