Ask a foodie about South Indian foods and the first thing that clicks to their mind is, "Dosa"! Dosa is famous not only in the south but everywhere around the world. It is light to the stomach and also quick to prepare. It is one of those all time favourite breakfast for many. Dosa had made it to the list of top 10 foods you should eat before you die. It was compiled by Huffington post in 2012. It is prepared using fermented rice and lentil batter. Preparing thin, crispy and well roasted dosa in indeed an art.

Give me this comfort food as breakfast, lunch, brunch or snack and I will be ready to have it!! The dosa fans out there would be thinking about the crispy ghee roast dosa with coconut chutney and sambar served in a plate, when they read the title. Okay, I'll not tempt you more… let's get started with the preparation of desi cow ghee roast dosa!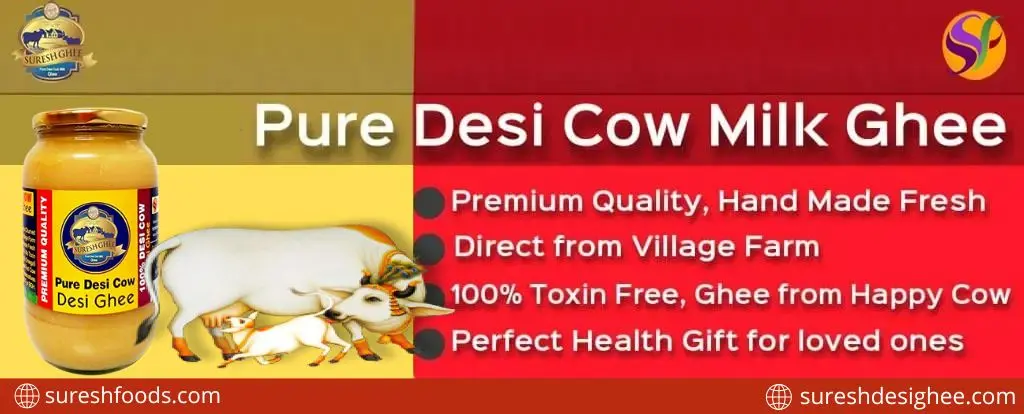 Buy cow Ghee Online : Order Now. Free Shipping

Ingredients

Idli rice – 2 cups
Chana dal – 1 cup
Urad dal – 4 tbsp
Fenugreek seeds – 1 tbsp
Salt – according to taste
Directions

Firstly wash idli rice, chana dal, urad dal and fenugreek seeds.
Soak it in enough water for at least 5 hours.
Grind them by adding water slowly if required until you get a smooth texture (after at least 5 hours). Pour the batter into a vessel and leave it for fermentation (minimum 8 hours), leaving it overnight is a better option.
Next morning,take some batter into a bowl; add water and salt according to your taste. Mix it well.
The batter should be of thick pouring consistency.
Heat the tawa for preparing dosa. Keep the flame to medium or medium low.
Now pour a ladle of dosa batter on the pan and quickly spread the batter evenly in a circular motion by the back of the ladle.
Drizzle some desi cow ghee on the dosa. Cover the pan with a lid and let the dosa roast.
Once you see the edges are turning golden yellow, open the lid and flip the dosa to the other side.
Let it roast for few seconds and shift it on a plate. Then fold it or turn it into a cone shape according to your wish.
Your desi cow ghee roast dosa is ready serve with some yummy coconut chutney, sambar, potato palya or vegetable masala etc.
Tips to follow

A perfect batter and thick running consistency is very important for nice golden dosas.
Spread a thin layer of batter for a more crispy dosa.
If the pan is heated much, drizzle some water and then start making dosa.
If the dosa is sticking to the pan, rub a piece of onion with a few drops of oil.
Use ghee according your choice for a better taste. Nothing can beat the taste of dosa which is ghee roasted. It enhances the aroma and taste of dosa.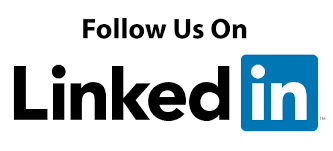 Storage of dosa batter
Dosa batter can be stored for about a day. You can store it in refrigerator for another day but the fermentation does not stop, it just slows down. Added to it if the batter is stored for more than a day it results in gastric or acidity.

Read our blog – Should ghee be refrigerated?

#Lip_smacking_chutney_to_finger _licking_sambar

Dosa is originally served with sambar and chutney. Filing the dosa with mashed potato palya was an original way of serving dosa. But now it has changed to paneer, cheese, chopped onions, egg and even chocolate syrup. And the list goes on and on.

#1. Coconut chutney
Coconut chutney is the all time trending combination chutney for dosa. With time things have changed.

Ingredients
Grated coconut – 1 cup
Green chilli – 2
Grated ginger – 1 tsp
Roasted chana dal – 1 tbsp
Salt
Water
Mustard seeds – ½ tsp
Red chilli – 1
Curry leaves
Ghee – 2 tsp
Directions
Put grated coconut, green chilli, grated ginger, roasted chana dal and salt according to your taste in a blender with some water.
Make a fine paste of the ingredients added and keep it aside. Do not add too much water that the chutney becomes too runny.
Prepare the tempering by heating desi cow ghee. Add mustard seeds, red chilli and curry leaves. Once the mustard seeds starts to crackle pour; off the flame and pour this tempering over the chutney.
Give it nice mix, and your coconut chutney is ready to serve!
#2. Mashed potato palya
Mashed potato palya is another amazing combination with dosa. Make sure that the potato palya is not runny but dry.

Ingredients
Potato – 3-4
Ghee – 2 tsp
Jeera – 1 tsp
Green chilli – 2-3
Chopped garlic – 1 tsp
Curry leaves
Onion – 1
Turmeric powder – ½ tsp
Salt
Directions
Boil the potato in pressure cooker with enough water. After 4-5 whistles (until it becomes soft and completely cooked) keep it aside.
Take a pan, heat it and pour ghee.
Add jeera, chopped garlic and green chilli, curry leaves one by one.
Then put the chopped onions and give it a nice mix.
Once the onion turns translucent, add turmeric powder to it.
Now, mash the potatoes which was well cooked.
Then put the mashed potatoes into the pan and mix well.
Add salt according to your taste and give it a last good mix.
And here your potato palya is ready to be served or can also be used to fill inside the desi ghee roast dosa.
#3.sambar

Ingredients
Toor dal – ⅓ cup
Ghee – 1 tbsp
Mustard – 1 tsp
Jeera – 1 tsp
Chopped Garlic – 2 tsp
Chilli – 3-4 pieces
Curry leaves
Onion – 1
Tomatoes – 2
Turmeric powder – 1 tsp
Tamarind paste – 2 tsp
Salt
Sambar powder – 2-3 tsp
Coriander leaves
Directions
Wash toor dal and put it in pressure cooker with enough water. After about 3-4 whistles (after the dal becomes mushy and soft) keep the dal aside.
Soak tamarind in water for about 20-30 minutes to obtain a paste.
Take a pan, heat it and pour ghee.
Then add mustard, jeera, chopped garlic, chilli, curry leaves one by one and mix it.
Once you see that the garlic and chillies are well fried, add chopped onions to it.
Saute the onions until it turns golden yellow.
After it turns golden yellow add turmeric powder to it and mix well.
Add tomatoes to it and give a good stir.
Then add tamarind paste and salt according to your taste.
Now, pour the mushy toor dal into the pan and give it a good stir.
Add sambar powder to it and let the sambar boil under high flame.
Once the sambar is well cooked, garnish it with chopped coriander leaves.
And here your finger licking good sambar is ready to serve with desi ghee roast dosa!
Read our blog – Paleo diet and Desi cow ghee

Why desi cow ghee?
Ghee has high smoke point which makes it a good cooking medium. Ghee has healthy fats which helps in building of the cell membrane and strengthening. Ghee has heart healthy vitamin i.e Vitamin B12 which does cause any harm to the heart. The fat soluble vitamins i.e Vitamin A, D, E, K and the presence of butyric acid eases digestion.
Just remember that if you don't increase the calories limit per day you will not suffer with any ailments related to heart or weight gains. Ghee is also an Ayurvedic medicine which is used from thousands of years in India. You can also prepare homemade ghee or buy pure desi ghee from our online store. Visit our website https://sureshfoods.com/to know more. Suresh Foods is a trusted online store which is not a dairy factory but a farm, and more than that a "Gau Mandir".


So, all the dosa lovers like me would be tempted by now, after reading this article. Go try it out and we would love to hear from you. You can also buy organic grass fed ghee from our online store. Visit our website https://sureshfoods.com/ to know more. Suresh Foods is a trusted online store which provides pure desi cow ghee.

FAQ
What is the caloric content of a single roasted dosa?
The caloric consistency of a single roasted dosa can vary depending on its serving quantity, thickness, and ingredients utilized in preparation. On average, a plain roasted dosa may consist approximately 100 to 150 calories. Although such an estimate is general, the particular caloric value can be influenced by aspects such as the type of batter, oil or ghee utilized for roasting, and any further ingredients such as stuffing or toppings.
Is a Ghee Roast Dosa considered a healthy choice?
The healthiness of a Ghee Roast Dosa is based on several aspects, including the quantity of ghee utilized and individual dietary meals and health objectives.
Ghee, when eaten in moderation, can be part of a healthy meal. It consists of healthy fats and can contribute a rich flavor to dishes. However, excessive consumption of ghee can lead to an elevated consumption of saturated fats and calories.

In the scenarios of Ghee Roast Dosa, it's beneficial to consider the entire balance of the dish. If created with a moderate quantity of ghee and combined with nutritious stuffings or accompaniments like sambar and chutney, it can be cherished as part of a balanced meal.

For individuals with diabetes, is a Ghee Roast Dosa made with ghee a suitable option?
People having diabetes, a Ghee Roast Dosa made with ghee might not be the most appropriate option. Ghee Roast Dosas mostly consist of refined carbohydrates obtained from the rice and urad dal in the dosa batter. Furthermore, the ghee utilized in the preparation adds saturated fats. People with diabetes require to be thoughtful of their carbohydrate and fat consumption to maintain blood sugar levels efficiently. Consuming foods having a high glycemic index, like dosas produced from refined flours, can result in rapid increase in blood sugar.

While ghee itself can be eaten in moderation in a balanced diet, excessive intake may lead to an increased consumption of saturated fats, which can affect heart health.