Using desi ghee on the face overnight can be very useful as it goes into the skin and its fat gives a protective coating that can overcome dry skin. It also helps from dehydration of the skin and also from the cold, hot or windy climatic changes which in turn affect skin health.

Ghee purifies the skin and imparts a healthy beautiful glow. Ghee can be used to make a face pack to get glowing skin. Take some ghee and milk, and to this add gram flour (besan) and mix well.
Apply this paste on the face and wait for 20 minutes and then wash off your face with cold water. This face pack will add a beautiful glow to your skin. Therefore, in this way, we can get benefit from ghee for the face and makes our skin glow.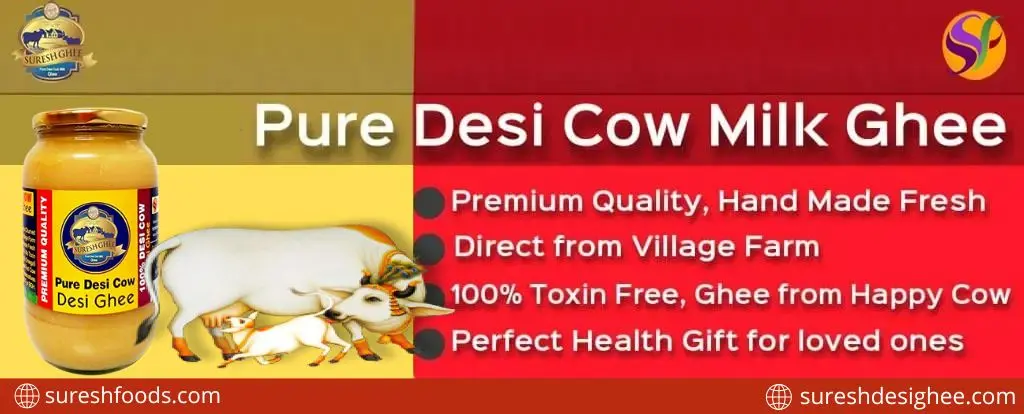 Buy cow Ghee Online: Order Now. Free Shipping

Desi is actually a form of clarified butter, obtained from desi cow milk. Real Ghee is made from Indigenous cow milk by boiling and curdling and churning to obtain cultured butter. Then this unsalted butter shimmers on high flame till it turns into a golden liquid substance, leaving all impurities on the bottom of the pan.
This golden substance is butter oil – which is called Desi Ghee. The described process of making desi ghee is the bilona churned method, where instead of using machines wooden churners are being used to obtain butter and earthen pots are used to boil the milk, curdle the same, etc.
Read More : Pure Real Cow Ghee From Indigenous Breed Of India
Ayurveda has described many benefits of Bilona churned Desi Ghee. Ghee prepared by desi cow milk with the Vedic ghee making process is said to have many vitamins and minerals preserved in it. Ayurveda has also considered aged desi ghee as the best medicine for various deceases.
Ghee is the clarified ghee which is used as a basic ingredient in the kitchen for cooking. It has a special place in our minds when it comes to its taste and aroma. Did you know ghee is used as a beneficial agent for the skin, hair and many more? It is also used as a beauty product to overcome various beauty-related problems.
You might be wondering, how can ghee be superior to the cosmetics you get in the market? How can it cure those beauty problems which modern products cannot? How can I believe it? Should I switch to ghee from the spa treatments? etc. there can be many such questions followed by these questions.
Scars
Desi Ghee is one of the options for you to try if you have scars on your skin. Sometimes when not cared for, these can become permanent marks.
Burn Wounds
The remedy with desi ghee is that it's good for soothing burns – whether it's kitchen burns from the stovetop or sunburn. Just apply a suitable amount to your skin. Keep reapplying after you wash your skin.
It's said to promote rapid healing and even prevent a bad burn scar from forming. This will aid in extracting the heat from the wound and the process will relieve the skin. Desi ghee is a good home remedy for skin burns.
Read More : Ayurvedic Natural Wound Healing: How Ghee Is Used
Black Spots
For dark circles or black spots; revive dull and lifeless skin by using ghee in your face pack, just before you are off to bed. Applying ghee on face overnight will help to lighten the black spots.
Read More : Natural home remedies to remove dark circles
Makes your skin glow
Ghee purifies the entire system and seals in the natural moisture of the skin. Consequently, the dull, dry skin becomes a healthy and glowing face. Repeat this remedy twice a week to experience amazing skin health benefits of ghee which is to make your skin glow.
7 ways Desi Ghee helps your skincare:
Moisturizes the skin: Desi ghee has been used as a natural moisturizer for ages. Use half water and half desi ghee, mix well and massage on your skin. Let it sit for 15 min and then wash off with cold water. This will give you Soft and Smooth Skin. You may apply the same on your face, hands, legs. This will plump your skin the next morning and you will feel a little brightness on your face too.
Hydrate dry skin: Omega 3 fatty acid present in Ghee helps deep hydration and makes even the driest skin soft and smooth. A warm ghee full body massage is an antidote for dry winters. You can use it on navel and lips to get pink lips.
Brighten skin: Forgetting to brighten skin, use a simple mask of Raw Milk, basen and an equal amount of Ghee apply the mask and keep it for 20-30 minutes and wash off with cold water. You will instantly notice the brightness in your skin.
Prevent pre-aging signs by slow down the process: Massaging with Ghee beat aging by many years.
Cures chapped lips: Using a drop of ghee on your lips in the night will lock the moisture and keep your lips soft and pink.
Brightens up eyes: Dull, tired eyes? No more. Just apply a little ghee under your eyes regularly and get bright, fresh and relaxed eyes within a few days.
Prevent and cure under eye dark circles: Ghee also helps clear up dark circles. Smear it on your upper eyelids and under your eyes to get rid of that raccoon look.
Desi ghee for Wrinkles on the face: Here is a simple remedy to reduce the wrinkles by use of ghee. Mix an equal part of ghee and honey as of a half tablespoon. Apply this mixture evenly on the face and leave it for 20 minutes.

After that wash it off with lukewarm water. As both ghee and honey are powerful sources of antioxidants that avoid the risk of skin cancer also. This remedy is beneficial on ageing lines and to get wrinkle-free skin, blemishes the skin.

It is useful in the production and maintains collagen in your skin by preventing wrinkles. And the moisturizing property of both ingredients gives quick results.
Ghee for even Complexion skin: Ghee is responsible for improving the skin complexion along with its properties. As we discuss the use of ghee for skin lightening and even tone, for this process make a paste of ghee and turmeric and apply evenly on your face, let it be dry completely then wash it off with cold water and gently dab on the skin to make it dry.

Turmeric has antibacterial properties so it will help to remove the toxins from the skin and make light spots. And due to antimicrobial and antiseptic agents helps you to have clearer skin.
Recover the dull skin: To revive the dull and lifeless skin use a pack of desi ghee on your face. Mix ghee with raw milk and add besan to make a paste. Apply this mixture on your face in rubbing circular motion also, you can apply it on your neck and keep this mask for 20 minutes before washing.
To sum-up, Desi Ghee for skin is that it helps defy time. Massage it into your skin daily and beat aging by many years. A drop of ghee, when rubbed onto dry, chapped lips, will lock in moisture. Leave it overnight and wake up to soft, kiss-worthy lips the next morning.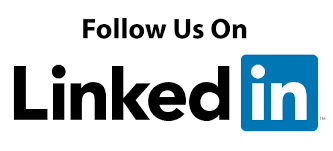 These treatments with Ghee will give you brighter skin and healthy skincare; but all you need to use Pure Desi Cow Ghee. And repeat the remedies once a week for better results.
Optimal Applications of Ghee
Come across several and targeted strategy to include ghee into your skincare routine:
Nourishes: Discover the nourishing benefits of ghee as a hydrator, keeping your skin supple and radiant.
Spot Treatment: Focus particular areas with ghee for a potential spot treatment, targeting blemishes and imperfections.
Salve: Yield the healing attributes of ghee by utilizing it as a salve for peaceful relief and prompt skin recovery, particularly on bruises and small abrasions.
Makeup Remover: Gently and efficiently remove makeup by including ghee into your routine, assuring a natural and nourishing exfoliating process.
Cuticle Treatment: Address your nails and cuticles with ghee for a moisturizing and rejuvenating treatment.
On Dry Elbows, Knees, and Heels: Prevent dryness in dry areas like elbows, knees, and heels by massaging ghee for intense hydration.
For Mild Irritation: Relieve mild skin irritation by utilizing ghee as a calming and soothing remedy.
Face Mask: Encourage the nourishing benefits of ghee by utilizing it as a rich face mask, replete with omega-3, vitamin E, and antioxidants. Ghee acts as a humectant, providing essential moisture to your skin.
Ghee not only acts as a humectant but is an efficient mask, which is potent in omega-3, vitamin E, and other antioxidants. Mix ghee with honey for spot lightening, alleviating your skin with a natural and luminous glow. Furthermore, ghee is well-renowned in India as an efficient remedy for diaper rash, providing relief and promotes healing.