Jalebieeee…and my mind takes me to the pictures of mouth watering jalebi which I can't stop thinking about for a while. Jalebi is an All time favourite sweet that is prepared during marriages, birthdays or any special occasions. When relatives came home during festivals I have always wished that the sweets they get, is a box of jalebi! Ha ha… believe me you can't just stop at one jalebi!!
This Indian sweet is one of the best sweet that comes under the top 10 sweets of Indian cuisine. People of South and West Asia crave for jalebis with lots of love for it. Have you heard about instant jalebi? If no, these are crunchy, finger-licking and just melts in the mouth as they are soaked in saffron syrup. It is loaded with the richness of sweetness and flavour. Instant jalebis are easy to prepare. Traditionally jalebis are deep fried in desi ghee. You can either serve them hot or cold, depending on your desire to have it. Let's get started with the preparation of instant jalebi recipe using desi ghee!

Ingredients
Jalebi batter
All purpose flour / maida – ½ cup
Corn flour – 1 tsp
Baking soda – ¼ tsp
Vinegar – ½ tbsp
Curd -1 tsp
Water – 5 tbsp
Turmeric powder/ yellow food colour (Optional) – ⅛ tsp
Desi ghee (for frying)
Sugar syrup
Water – ¼ cup
Sugar – 1 cup
Saffron strands/ kesar – ¼ tsp
Lemon juice – ¼ tsp
Cardamom powder – ¼ tsp
Directions

In a mixing bowl, take maida, corn flour, curd and turmeric powder or yellow food colour.
Add vinegar and water according to the requirement and mix well in a circular motion for about 5 minutes.
Add baking soda and just give a gentle mix. See to that your batter has a following consistency.
Pour the batter into a bottle (preferably ketchup bottles) and keep it aside.
Now on the other hand, prepare the sugar syrup to dip the jalebis once its fried.
Take a cup of sugar in a pan and add water to it.
Stir the solution on a low flame until the sugar dissolves.
Once the solutions starts to boil, add saffron strands to it.
After you observe a string consistency, off the flame; add lemon juice and cardamom powder to it and keep it aside.
Heat desi ghee in a pan under medium flame.
Right temperature is required to get crispy-crunchy jalebis. Slide a drop of the batter into the ghee and see if it comes directly to the surface without any change in the colour.
Now, take the bottle in which you had poured the batter and squeeze and make round shaped spiral with the batter.
Fry them until they turn light brown and flip it over to the other side.
Once the jalebis are well fried drop them in the sugar syrup that you had kept aside.
Dip both the sides (at least a minute) in the syrup so that the jalebi gets coated well with the syrup.
Finally shake them a little and serve them on the plate. If you like it warm or at room temperature then serve it directly, if you prefer it cold then refrigerate it for sometime and have this yummy sweet with your family.
Read our blog – Why opt for A2 Desi Cow ghee?
Tips to follow
If you want rich yellow colour to your jalebi add yellow food colour to it.
Lemon avoids crystallizing sugar syrup and maintains the jalebis to be crispy.
Ghee is used for frying as it gives an amazing flavour and aroma to the jalebi.
Do not worry much if you don't get perfect shapes at your first attempt. Getting perfect shaped jalebis is an art and you can master it once you have been trying it a number of times.
If you prefer extra sweet jalebis, dip them for about 2-3 minutes in the sugar syrup.
Storage of jalebis
If any jalebis is left over though it usually does not, store them in airtight containers for about 3-4 days. You can also refrigerate it for about 10 days.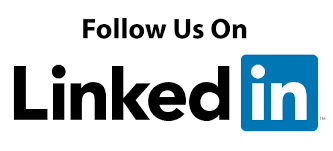 Serving tips and recipes
Dip the jalebis in milk before serving.
Ingredients
Milk – 1 litre
Kesar / saffron strands – 1 pinch
Rose water – ¼ tsp
Sugar – 2 tbsp
Almonds and pistachios (optional)
Jalebi – 100-150 gm
Directions
Take a heavy bottom pan and pour the milk into it, to boil.
Soak the saffron strands or kesar in 2 tsp of milk and keep it aside.
Keep the flame to medium low and give a good stir every 10 minutes (make sure that the milk does not stick the bottom of the pan).
Boil the milk for about 1-1.5 hours until the milk gets reduced to quarter of the quantity used.
Add sugar, soaked saffron and rose water to it, let it boil for about 3-4 more minutes.
If you like the rabdi hot, add the pieces of jalebi and garnish it with pieces of almonds and pistachios. Or you can also refrigerate for sometime and have it cold.
Jalebi fafda – Jalebi is also served with fafda which is a famous combination in Gujarat cuisines.
Jalebi is also served with curd, as few do not prefer a higher degree of sweetness the curd lets them enjoy the sweet without being overwhelmed by the rich sweetness.
Ingredients
Jalebi – 100 gms
Milk – ½ litre
Milkmaid – ¾ cup
Almonds – 10
Cardamom powder – ½ tsp
Directions
Boil milk and reduce it to half, and add milkmaid to it so that it attains a thick consistency.
Add cardamom powder and almonds to it.
Once the mixture cools down, mix the broken pieces of jalebi into it.
Place it in refrigerator for sometime and serve cold dessert during this hot summer!
Did you know?
In Indian Ayurveda, it is believed that having jalebi with milk or condensed milk in the morning helps to the underweighted ones to gain weight. But see to that you don't exceed the limits of calories on a larger scale. You can also add organic ghee with milk everyday. Check out this video to know its benefits.
Eating curd and jalebi can cure migraine problem.
Eating jalebi can also reduce dryness and roughness on your body.
If a person is having variations in sugar level, he/she can balance sugar levels by having jalebi in the morning.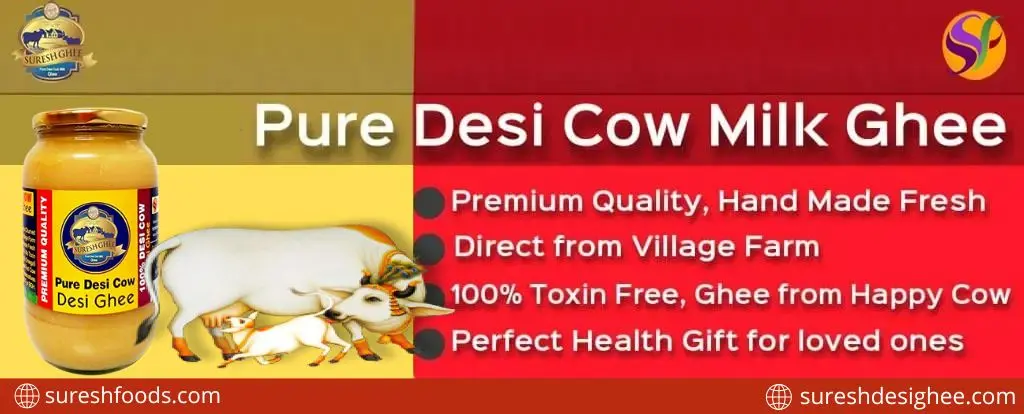 Buy cow Ghee Online : Order Now. Free Shipping


May be by now you are tempted to have jalebi. Keep your diet plans and vows of diet aside for a while, try to relish the richness of the sweetness and the heavenly flavour. The instant method is not much time consuming and you can surely give this a try. Your family members will enjoy the feast with a bright smile on their face. Try it out and we would love to hear from you. You can also buy organic grass fed ghee from our online store. Visit our website https://sureshfoods.com/ to know more. Suresh Foods is a trusted online store which provides pure desi cow ghee.

FAQ
What is the caloric content of a single jalebi?
The caloric consistency of one jalebi can vary depending on its serving quantity and ingredients. On average, a standard-sized jalebi may consist of approximately 150 to 200 calories. Although, it's imperative to note that such values can differ depending on the particular recipe and preparation strategy used.
Is jalebi considered a healthy treat?
Jalebi is mostly not recognised as a healthy treat. It is a traditional Indian sweet that is deep-fried and later soaked in sugar syrup, creating it to be high in calories, sugar, and unhealthy fats. While it is a flavourful indulgence cherished on special occasions, it's best to eat in moderation as part of a balanced meal. If you are mindful of your health, it's suggested to limit the consumption of such sweets and choose healthier dessert alternatives.
For individuals with diabetes, is jalebi made with ghee a suitable option?
Jalebi, even though produced with ghee, is not generally regarded as an appropriate choice for individuals having diabetes. While ghee is a rich source of saturated fats, jalebi itself has a high consistency in sugar and refined carbohydrates. Both aspects can contribute to increased blood sugar levels.

Individuals having diabetes are encouraged to track their carbohydrate and sugar consumption carefully. It's suggested to opt for desserts that have lower consistency of added sugars and refined carbohydrates.