Pure A2 Desi Cow Ghee is made by following the age-old and time-honoured Indian traditional Hand Churned method, called the Vedic Process.
It becomes all the more important & special, as Earthen Pots and Wooden Churners are used in this process. Though ghee is fat, we should always know that fat is an essential component of the body.
Healthy fats in the body will stimulate the proper functioning of the immune system, preserve the cell membrane structure and also help to absorb the nutrients and minerals in the body. The quality of the ghee is mainly dependent on the source of the milk.
Indian Ghee Price – 1kg in glass jar @ Rs. 2390/-. Direct from village farm for you.
Pure Desi Cow Ghee
There are many ghee brands with different nutritional values and price tags that are available in the market. Before you make a choice you should know about its process and its importance.
Buying the desi cow ghee online with fancy bottles or jars is not just enough. And we always want the best for ourselves as well as our family! So before you make a choice about buying pure ghee online, read this!
SureshGhee is a premium quality handmade ghee. Neither does it contain any added flavours nor any kind of preservatives. Our pure desi cow ghee is obtained from the milk of grass-fed cows. It has a great aroma and an amazing flavour with high nutritional values.
We undergo the Vedic process to prepare the best desi ghee. The Vedic process of preparing ghee is lengthy and time-consuming as well. Before you blindly trust any ghee product, know why we are DIFFERENT from the others. You can buy desi cow ghee online at our online store – sureshfoods.com.
Read our blog – Ghee – Is it a friend or foe?
What does Ayurveda say about Pure A2 Desi Ghee?
Desi ghee is prepared from the milk of cows. Ayurveda suggests that ghee is prepared from cow's milk to be the supreme alternative to other products. This milk has more health benefits than buffalo milk.
Ayurvedic preparations prefer the use of cow ghee instead of buffalo ghee. There's another alternative called dalda or vanaspati that's manufactured from vegetable oils the vanaspati is incredibly high in trans fat. It's less expensive than pure ghee. But in the healthy sense, desi ghee is the best of all other alternatives.
Thanks to ghee due to its high smoke point, around 485 degrees Fahrenheit. Pure ghee is one of the safest cooking mediums because cancer-causing free radicals aren't produced at our food cooking temperatures(which fall around 400 degrees Fahrenheit).
Apart from being an integral part of Indian food and cooking, and incorporating it in ayurvedic preparations, desi ghee is additionally utilized in ayurvedic cleansing therapies.
Pure ghee features a negligible amount of lactose or casein, and for all practical purposes, it may be safely consumed by people who have a hereditary disease. Even people who are gluten sensitive can consume it safely.
What we do?
The pure desi A2 milk is boiled in the Earthen Pots.

The boiled milk is kept in the earthen pots overnight, to convert them into yogurt.

The yogurt is churned using the

wooden churners

early in the morning.

Butter (Makkhan – मक्खन) so obtained is warmed to get this rare ghee.

70% of the milk is used for processing ghee and the rest 30% is left for the calf.

Only Premium butter from the yogurt is extracted(which is approximately 60% of the best part of the butter from the yogurt.)

We make

Premium Quality Handmade desi cow ghee

.

The special feature of

'Suresh Ghee'

is, you will get the handmade pure ghee

directly from the village farm

which is by the

Bilona Churned method.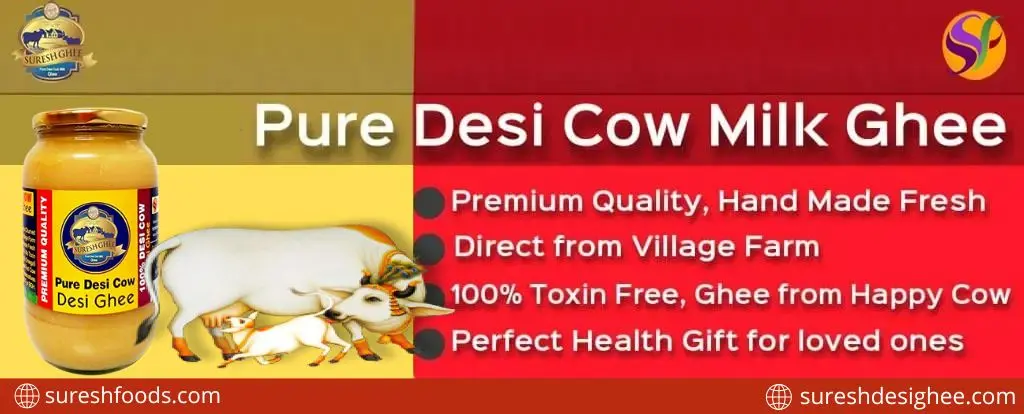 Buy cow Ghee Online : Order Now. Free Shipping
What we don't?
We do not torture the cow for getting milk.

No injections like artificial Bovine Somatotropin or Bovine Growth Hormones.

We use milk from the Sahiwal breed cow.

We do not use any other milk rather than our farm gau mandir.

The makkan or the cream is not removed from the milk.

We do not use processed butter to make ghee.
We are different
We are not a Dairy Factory, but a 'Farm' , and more than that a 'Gau Mandir' .

We don't manage cow, We do 'Gau Seva' .

We deploy 2 'Gau Sevaks' for every 5 cow.

We believe in and also practice 'Happy Cow' traditions.

Our cows' are not tied 80% of the time.

We play

Indian Traditional Classical Bhajan Flute Instrumental Music

, for our cows.

We never milk a cow before it's calf is fed. Generally we milk only 60-70%, rest is fed to calves.

We make calves do milk feeding, before and after milking the cow, so as to keep Mother Cow and Calf Healthy and Happy .

We only keep Indian Desi Cow in our Farm-Gau Mandir.

We feed our cows with devotion. We offer 'Bhog' (food with prayer) to our cows and hence we call it

#Yashoda Sava Mani , #Kaushalya Green Mani & #Jaipati Sweet Mani .

We practice

'Dharma' (Gau Seva & Puja) not 'Karma' (Business)
We believe and execute the very holy thought of 'Gau Seva'.
And now that you are aware of the process, do's and don'ts of SureshFoods, let me tell you about its price. Indian ghee price – 1 kg comes at Rs. 2390/-. You may be having questions like – What is the difference between Normal ghee and Vedic ghee? Why 1 kg ghee price is Rs.2390? Why is pure ghee costly? What is so special about it or its benefits? etc. I will try to clear your questions as much as possible with valid facts.
Difference between Vedic Ghee and Normal Ghee
Vedic ghee

Vs

Normal ghee

1. Prepared by Bilona churned method.
1. Prepared by simmering butter or using by usage of chemicals.
2. In this method, 27 – 28 liters milk is used to make just 1 kg of ghee.
2. It depends on the quantity of butter you have used. (usually 16.66 kg of milk is used to make 1 kg of ghee in this method)
3. It has several health benefits with fabulous taste and aroma.
3. It is not said to be a healthy as much as the ghee prepared by vedic process, to the body.
4. Vedic ghee is churned using wooden bilona.
4. Normal ghee is prepared by the usage of machines and chemicals.
5. Usually A2 cow milk is used in the process.
5. There is no specific variety of milk chosen in the process. One can use buffalo milk, A1 cow milk or A2 cow milk etc.
Read our blog – Ghee is good, but what kind should you buy?

Why Is Desi Cow Ghee Costlier Than Normal Ghee?
Desi ghee is costlier than normal ghee because it is prepared by the ancient Vedic method. The milk is first boiled in the earthen pots and further churned by the wooden churner. Thus, this method is time-consuming and labour intensive as well. To prepare just 1 kg of ghee 27-28 litres of milk is being used which therefore makes it pure and healthy. Pure ghee price is usually costlier than the other normal ghee.
There are many brands that claim to sell ghee online at lower prices. Suresh Ghee that we prepare on our farm is costlier just because it is from grass-fed cow's milk and also requires manual work. Our ghee price 1 litre is Rs. 2390/-. This table will give you a better idea of what I was trying to tell you.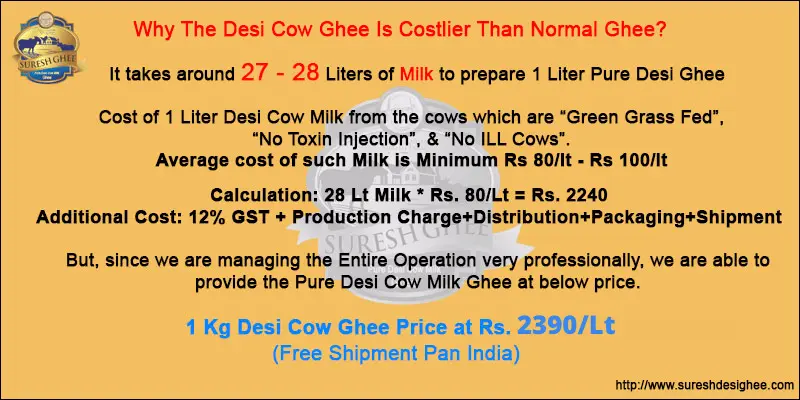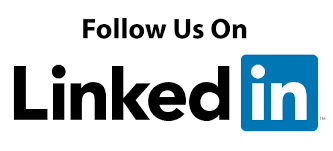 Benefits of Pure Desi Cow Ghee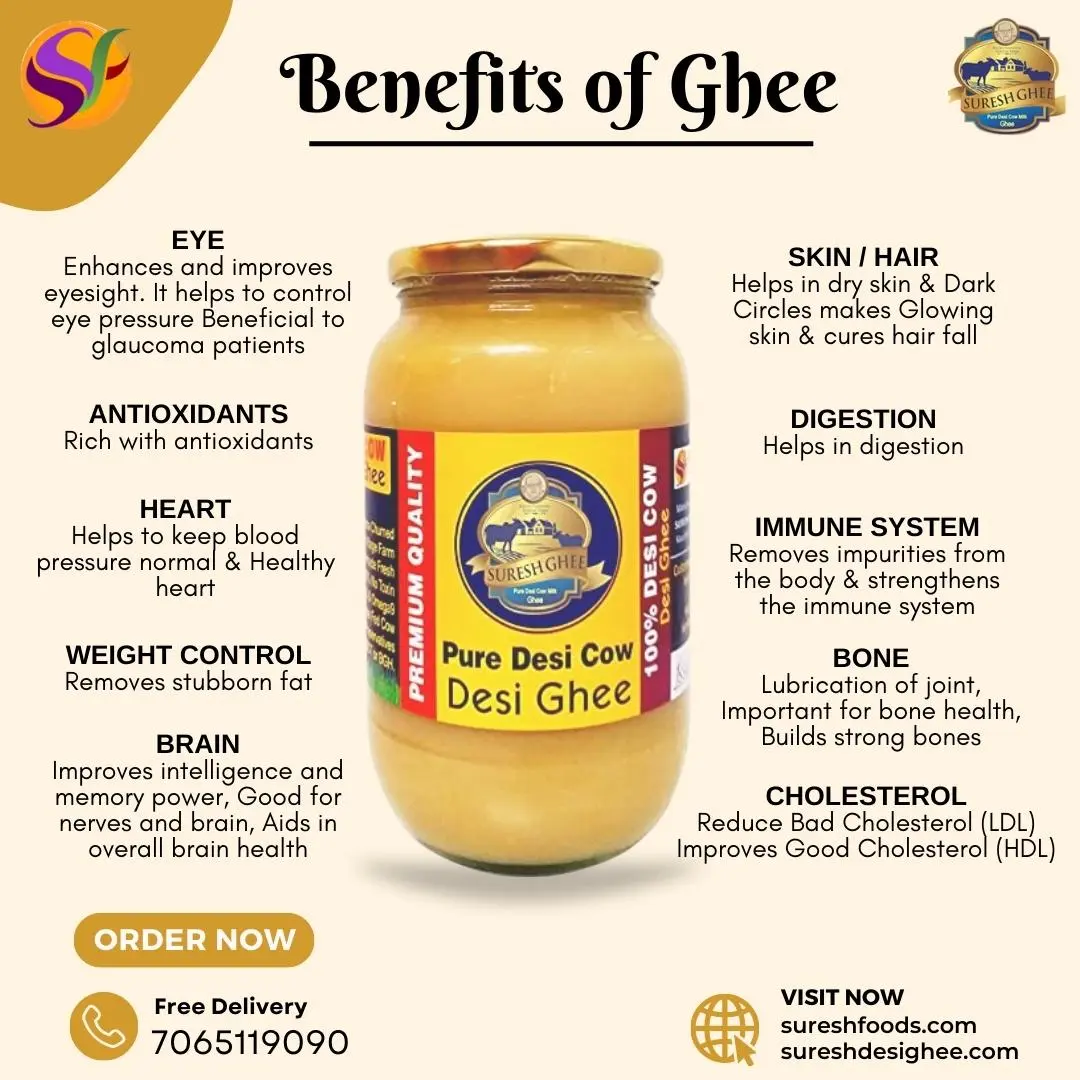 Buy Pure Ghee Online : Order Now. Free Shipping
Now I think all your questions have come to an end! You have plenty of desi cow ghee online stores and those available at your nearest grocery shops or malls. The pure ghee price is costlier than the normal ghee available in the market.
The main need is not brand, but purity! SureshGhee provides the best desi ghee which is prepared by the Vedic process. You would have also read about the various uses of ghee for Ayurvedic treatments and home remedies as well.
The desi ghee has medical and therapeutic properties. Those who have already been using SureshGhee, "WE THANK YOU for choosing.
If you want to buy 1 kg of pure desi ghee, the 1 kg ghee price is Rs. 2390. And those who are yet to buy cow ghee online, you can buy ghee at our online store. Visit our website https://sureshfoods.com/.