Are you willing to have a superfood which has essential fats in them and is also highly nutritious to the body? Are you in search of an ingredient which not only provides health benefits but also adds on to the flavour and aroma of the food it is added to? Then grass-fed ghee is a better option. Let me tell you why grass-fed ghee matters!
The grass is a natural source of food for the cows, as the majority of cows producing milk today are given a lot of grain-based feeds that contain soy and corn. And with corn-generated oil, there's always the possibility of harmful GMOs (genetically modified organisms).
By adding these ingredients to cow food it will affect the health and milk of cows. Cows fed in this way produce huge quantities of milk that are lower in fat. The health effects of ghee vary greatly depending on the diet of the cows it comes from.
Cows that eat fresh green grass vegetation that's rich in nutrients will produce dairy products that are more nutritious and better for our health and our consumption. If we eat the ghee of grass-fed cows then, it is associated with a lower risk of heart disease.
The ghee from 100% grass-fed cow's milk, like the milk itself, is superior to other butter oils in many ways. It contains much higher levels of Vitamin K2, a nutrient that is extremely important for heart health. The Omega-3 fatty acid content is the critical component of a healthy heart.
The quantity of Conjugated Linoleic Acid (CLA) is higher. CLA is a naturally occurring, good trans-fat (as opposed to the bad trans-fats produced in a factory). It's been linked to positive health effects, such as superior heart health and tumor suppression. It has a pasture feeding that leads to dairy CLA levels 3-5 times that of grain-fed cattle.
There are rich levels of Vitamin A and Carotene, for giving 100% grass-fed ghee. Apart from all the nutritional benefits, 100% grass-fed ghee tastes better too. Ultra creamy and smooth, For a delicious addition to a healthy diet, try our 100% grass-fed ghee.
What is grass-fed cow ghee?
Ghee is a natural content like butter but way better. It is one for healthy, shelf-stable alternatives to plain butter or other cooking oils. Ghee is used as the perfect fat for frying, a perfect ingredient in local dishes, and even in medicine!
The grass-fed organic ghee is formed from the milk of pasteurized cows, fed from fresh green grass in fall and spring. There are not any preservatives, no added salt, no trans fats, no colors or dyes, no flavor enhancers. The one and only ingredient used in production is non-homogenized milk, with basically nothing artificial added to it.
Grass-fed ghee is the organic ghee which is obtained from the milk of grass-fed cows. As you know ghee is prepared by simmering the butter at a low temperature. Here the butter is made by the grass-fed cow's milk.
Preparation of homemade ghee can be a lengthy process, but if you are not up for the task; you can go for 100% grass-fed ghee which is available in the market. You can also buy grass-fed cow ghee at our online store which provides the best organic ghee. Visit our website https://sureshfoods.com/ to know more.
History of grass-fed cow ghee
Ghee was originated in Asia many centuries ago. In Asia, India and Southern Asia were the major countries that used ghee as a basic cooking oil in their kitchens. In India, desi ghee was made from grass-fed cow's milk as cows are considered the most sacred creature on earth.
Thus, desi ghee also was considered sacred, auspicious and pure. It was used during all the special ceremonies like marriages, festivals and house-warming functions etc to light lamps(diyas) and even in homa-havana.
It was used in kitchens for cooking, sauteing and spreading over chapatis, parathas etc. Even babies were fed with grass-fed ghee from the age of 6 months. It is one of the common ingredients used in the cuisines of Indian foods. It has an amazing nutty taste with a bold aroma. Ghee is used for spreading over parathas and rotis in northern India to masala dosa in southern India. In Rajasthan, it is always accompanied by baati to the various delicious sweets made in Bengal. It, therefore, means that every part of India was using desi ghee in its different food items as grass-fed cow ghee provides the most health benefits.
Besides, taste and health benefits it is also used to cure ailments. May it be heart issues or skin problems. It goes well for most of the ailments. Ayurveda has been using grass-fed ghee from centuries for their Ayurvedic treatments and diets.
Read our blog – What is Desi Cow Ghee Used For? There May Be Some Uses You Didn't Even Know About.
Buy Pure Ghee Online : Order Now. Free Shipping
Nutritional value of grass-fed cow ghee
| | |
| --- | --- |
| Fatty and fatty acids (100 gm) | Values |
| Total fat | 99.5 gm |
| Saturated fats | 61.5 gm |
| Monosaturated fats | 28.7 gm |
| Polysaturated fats | 3.7 gm |
| Trans fat | 4 gm |
| Omega 3 fatty acids | 1.447 mg |
| Omega 6 fatty acids | 2.247 mg |
| Omega 9 fatty acids | 25.026 mg |
| Cholesterol | 256 mg |
| Vitamin A | 3069 IU |
| Vitamin E | 2.8 mg |
| Vitamin K | 11% DV |
| Protein | 0 gm |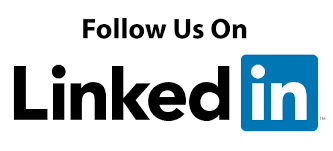 Is grass-fed cow ghee dairy?
Ghee is surely made by a milk product i.e butter. But the casein and lactose content is removed during the preparation of ghee as the milk solids are evaporated when heated. For those having lactose intolerance can have ghee without any worries.
Texture of grass-fed cow ghee
Once the ghee is ready and we allow it to settle down cool gradually at room temperature, the ghee attains a grainy texture. The ghee which is purchased online and the one you prepare at home may not have some homogeneous and soft texture. It is just because of melting and crystallisation of the fats depending upon the weather conditions during the delivery. It does affect the taste or shelf life of the grass-fed ghee in any way.

Shelf life of grass-fed cow ghee
Even today, there are houses that prepare pure cow ghee, though many prefer to buy in online stores or in nearby grocery shops. Ghee can be stored in airtight containers where there is no direct sunlight.
It can also be stored in refrigerators if the duration exceeds three months. The actual duration to finish the desi ghee is approximately a year or unless it does not have any smell or changes in its appearance.
Always use a dry container and also a dry spoon, when you take it for use. Thus, the best ghee can be stored and used for a long time if maintained well. You can buy grass-fed cow ghee at our online store to relish the benefits of organic ghee. Visit our website https://sureshfoods.com/.
Read our blog – Terminal Wellness Benefits: Desi Cow Ghee Is About Life
Benefits of grass-fed cow ghee
Fat soluble Vitamin A,D,E,K
Omega 3 and 6 fatty acids
Conjugated linoleic acid (CLA)
Butyrate
Short chain fatty acid
Immunity booster
Energy booster
Detoxifying agent
Anti-inflammatory
Antioxidant
Netra tarpana
Nasya karma
Ayurvedic diet
Recovers clogged nose
Lowers bad cholesterol
Stops cancer causing cells
Canker sores
Dry cough
Ayurvedic massage
Reduces constipation problems
Hair care – reduces dandruff, promotes hair growth, provides shiny soft hair
Skin care – brightens skin, provides soft and smooth skin
Lip care – cures chapped lips, provides soft and pink lips
Eye-care – reduces dark circles, brightens dull and tired eyes
Ghee has anti-aging property as well.
Weight management
Reduces weight
Gains weight
Healing property
Cures wounds, cuts and burns
Provides cooling effect and relief
Buy cow Ghee Online : Order Now. Free Shipping
Read our blog – Desi cow ghee- a natural testosterone booster for men
How to use grass-fed cow ghee?
Add a spoonful of desi

ghee in milk

and drink it before you sleep.

Spread ghee over chapatis, parathas,dosa, bread etc

Add a spoonful of desi ghee over rice or dal, (

dal-tadka

with ghee tastes amazing!)

Use ghee as a cooking oil as it has higher smoke point. You can use it baking, sauteing, frying etc

Make sweets and dish with desi ghee.

Eat it off directly!!
Why 100% Grass-Fed Matters?
All butter isn't created equal and that is true even among the different grass fed butters currently on the market. Here at Simply Ghee, we're proud to be able to say our products are made from 100% grass fed butter.
Why grass-fed cow ghee?
The grass is a natural source of food that cows are meant to eat. But, today the majority of cows producing milk are given a lot of grain-based feeds that contain corn and soy. And with corn, there's always the possibility of harmful GMOs (genetically modified organisms).
Cows fed in this way produce huge quantities of milk that is lower in butterfat and other important nutritional elements. And this is the milk used in the production of regular butter.
Grass-fed ghee is better than the rest because most of the cows are grain-fed which is not healthy when compared to grass-fed cows. They are usually corn or soy-fed cows which is much cheaper and also difficult for the cows to digest. Whereas, grass-fed cows can digest grass easily.
Grass-fed cow ghee has nutrients alongside anti-oxidants, antifungal and antibacterial properties which help a person not with one but with many problems. It improves digestion, helps in developing bone, protects arteries, provides immunity and lots more.
Grass-fed cow Ghee helps in improving digestive systems by the secretion of enzymes, it's also easy to soak up because it consists of lower chain fatty acids. Thus, this improves the productivity of the system also. The individuals who are prone to weak digestion must consume cow ghee to be benefited from it.
The ingredients within the desi cow ghee shouldn't include any quite preservatives or any chemical which can harm you in the other way. The grass-fed cow ghee improves the density of the bones, hormones, eyesight and also reduces malnutrition. It also helps in reducing the pain which will arise after parturition to a baby.
This is the reason why many of the individuals are choosing Desi Cow ghee which not only benefits them but also benefits their families. And if you would like to require excellent care of your family then you want to choose good and healthy habits.
Our preparation of grass-fed ghee starts by boiling the A2 milk which is grass-fed cow's milk in earthen pots. The yoghurt is churned by using wooden churners. Then, the butter is simmered under low flame to obtain pure cow ghee which is grass-fed ghee.
The milk obtained by the Sahiwal cows is one of the best sources of milk amongst all. Suresh ghee is well-known for its amazing taste, quality, bold aroma and nutritional value. We neither torture cows for getting milk nor inject them with infections. We do not use any other cow's milk except our cows which are there in our Gau-mandir.
Just keep your ghee consumption in check, and it's enough! Grass-fed ghee is a highly dynamic food supplement that goes a long way in the long run. Don't step back to consume ghee, feel free and relish the benefits of ghee. Buy 100% grass-fed cow ghee at our online store https://sureshfoods.com/.
ADVANTAGES OF ORGANIC GHEE
Ghee is a Rich Source of Vitamin K2
Indian desi cow ghee is rich in Vitamin K2, well-renowned for its preventive benefits against problems like tooth decay and its major role in helping through the growth of solid bone development. Also, Vitamin K2 enhances absorption of calcium in the body, minimizes the likelihood of dizziness in people with high cholesterol, and increases cardiovascular health. The minimal consumption of Indian cow's ghee delivers these health benefits due to its natural Vitamin K2 consistency.
Ghee is Rich in Fat-Soluble Vitamins A, D, and E
Indian cow's ghee, specifically the indigenous Indian cow's desi butter, is rich in fat-soluble vitamins such as A, D, and E. Such a combination promotes the human body by improving the hydration levels. Fat-soluble essentials are absorbed with fat, resisting the gastrointestinal tract. Such accumulation naturally supports in maintaining a healthy metabolism, helping several biochemical mechanisms in the human body.
Ghee Acts as a Vitality Booster
One of the particular therapeutic advantages of desi butter is its calorie-rich consistency, catering as a conventional energy booster. Such attributes are specifically important for meeting the improved energy requirements of infants who may be picky eaters. Furthermore, the pleasant fragrance of ghee creates it to be appealing to some babies.
Ghee Can Be Used for Massaging Babies
Another remarkable property of Indian cow's ghee is its capability to prevent the body from cold. Desi ghee applications are important for improving the blood circulation and enhancing the growth of newborns. At the time of the winter season, mostly in the high altitudes and cold regions, Indian cow's ghee is introduced for massaging infants. Such practice helps to balance the suppleness and smoothness of the gentle baby's skin.
Ghee Can Be Used to Treat Eczema in Babies
Eczema is known to be a common skin condition prevalent among infants, is classified to be itchy, red, and swollen skin, often aggravated by dryness. Such cooling attributes of desi ghee add up to the treatment of skin irritation. Massaging pure Indian cow's ghee to the affected skin areas of the baby around 4 times a day can lead to efficient healing. Desi ghee acts as an outstanding moisturizer, minimizing the dry and irritated layers of the skin and shielding further skin cracking.